| | | |
| --- | --- | --- |
| Skitters Wood Ashton-in-Makerfield | | Views: 1113 |
| Heading down into the 'Skits' from low Bank road. Early 60's. | | Comments: 9 |
| Photo: . Ozymandias . Item #: 29701 | | |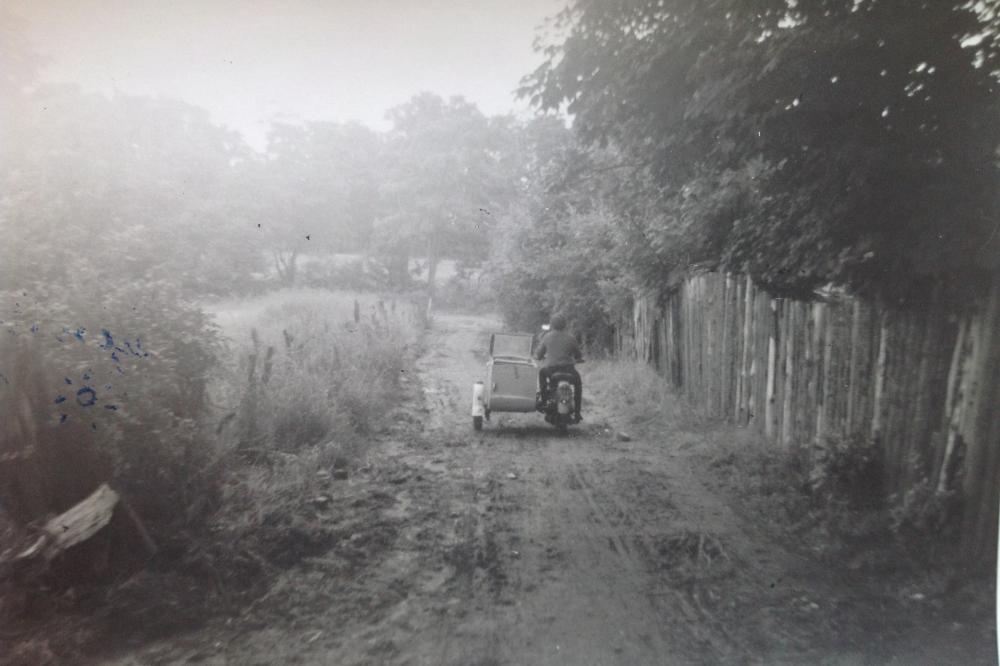 | | | |
| --- | --- | --- |
| | Image scaled down from 1000px to 666px wide | Click here, or click the photo to view original |
| | | |
| --- | --- | --- |
| | Just when you all thought that it was safe to go back into the water, Bob Sankey takes the legendary Thunderbird combination for another blast round ' the Skits '. | |
Comments by Philip Gormley., 4th September 2017
Another good 'un featuring a member of the Skitters ensemble, Ozy. You really should choose the best twelve images of the lads, so that The Skitters Calendar for 2018, can be 'rattled' off in time for Christmas. Keep the photos coming. Thanks.
Comments by GW., 5th September 2017
We were born before the wind,
also younger than the sun.
Ere the bonnie bike was won,
as we rode into the mystic.

..apologies to a certain Irishman.
Comments by Poet, 5th September 2017
Sounds like Yeats GW but I don't think it is.
Comments by . Ozymandias ., 5th September 2017
Poet, GW's quoting the well known Dutch supermarket entrepreneur, Van Morrison.
Comments by Poet, 5th September 2017
Ah!and here's me thinking it was the proprietor of the wine lodge.
Comments by Howard P, 5th September 2017
Was this taken in the Fog, I suspect so.
Comments by Kenee, 6th September 2017
I saw Colin James perform 'Into The Mystic' recently at the Bridgewater Hall. He was very good.
Comments by John59, 8th September 2017
wow brilliant what a flash from the past this is. Mi dad used to keep pigs on the first pen on the right just before where this is taken. the big conìcrete bridge over the brook at the bottom. I've seen a lot of skitters photos in recent times and imo it's been spoiled by too much 'husbandry'. All the trees are the same size and too crowded imo. What ever happened to 'natural' tree husbandry , like around bommy night ;-) LOL