| | | |
| --- | --- | --- |
| Hindley | | Views: 1151 |
| Hindley Council Lorry | | Comments: 9 |
| Photo: RON HUNT Item #: 29655 | | |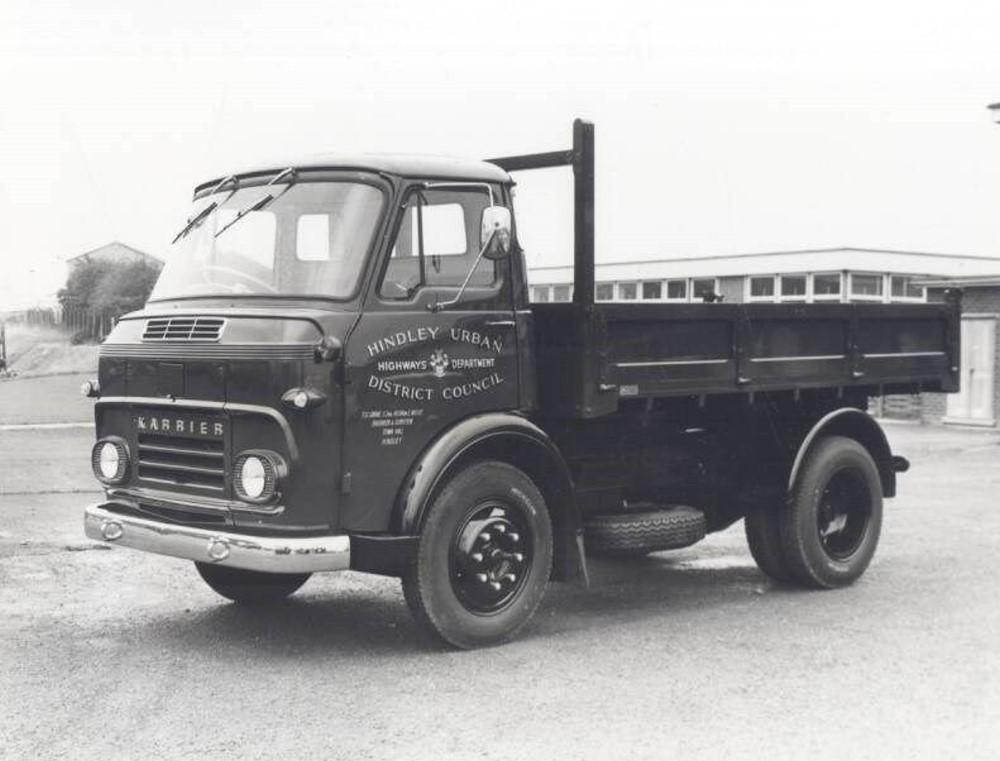 | | | |
| --- | --- | --- |
| | Image scaled down from 1000px to 761px wide | Click here, or click the photo to view original |
| | | |
| --- | --- | --- |
| | A brand new KARRIER lorry for Hindley Urban District Council. | |
Comments by Garry, 16th August 2017
They like their Commer/Karrier did Hindley Council. This could be a two stroke engine. Not ideal for coal bagging.
Comments by Pw, 16th August 2017
If my memory serves me right,it was painted green.
Comments by Derrick Cunliffe, 16th August 2017
Gary You have never seen any Commer TS3 engines in Hindley
Council Vehicles Has I have told you before if my aunt had
balls she would be my uncle D.C.
Comments by Ed, 17th August 2017
Please dont go back on the wagon trail.
Comments by Alan, 18th August 2017
Derrick 2 strokes are petrol engines.
As Gary said, not suitable for coal.
Comments by Keith Beckett, 18th August 2017
The Commer TS3 was a diesel engine. Foden built a 2 stroke diesel for many years. The Deltic,which I worked on in my time at the Vulcan,had a Napier 2 stroke diesel.
Comments by A B, 18th August 2017
Alan, The Commer TS3 was a Flat Diesel engine Unique and with a distinctive sound Nicknamed as the " Commer Knocker" by some. Widely used in both wagons and coaches
Comments by harry, 18th August 2017
I once owned a Wartburg Knight 353w, the car engine was a 993cc two stroke petrol.
Comments by Ray, 18th August 2017
Some Commer lorries were fitted with the Rootes Group TS3
2-Stroke diesel engine,3 cylinders with 2 horizontally
opposed pistons in each cylinder. Foden Motors at Sandbach
also fitted some lorries with a 2-Stroke engine.