| | | |
| --- | --- | --- |
| Leeds and Liverpool Canal | | Views: 1201 |
| Footbridge between Henhurst lock & the old power station | | Comments: 5 |
| Photo: Tim Cooke Item #: 29591 | | |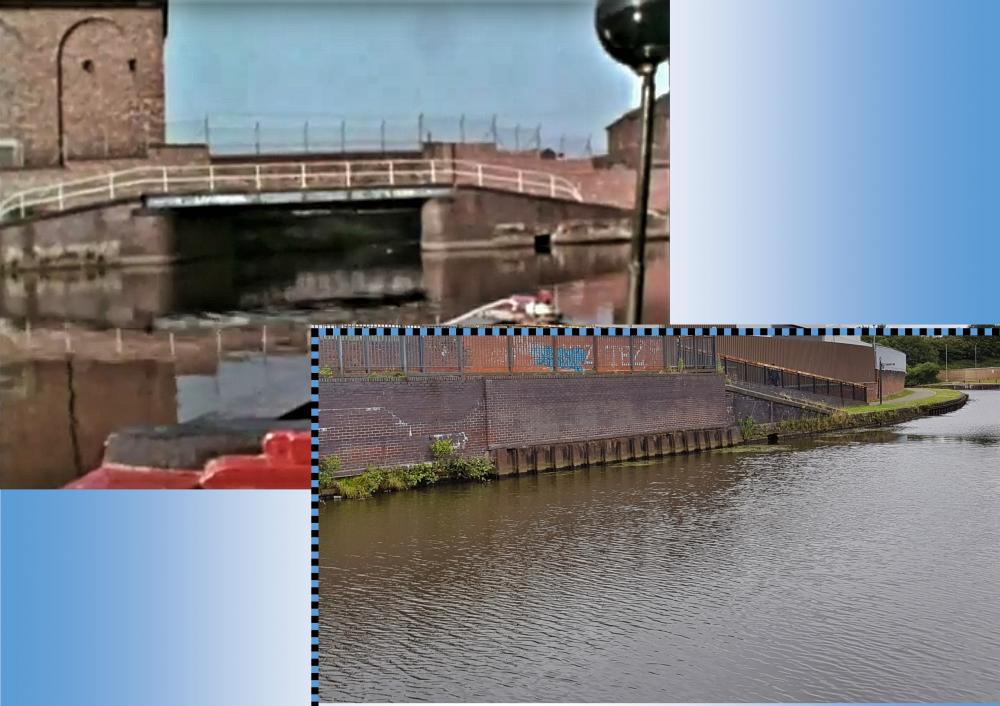 | | | |
| --- | --- | --- |
| | Image scaled down from 1000px to 706px wide | Click here, or click the photo to view original |
The first photo is taken from the BBC programme from 1972 'Nairn Across Britain' where the architectural critic Ian Nairn traveled from Worsley to Leeds.

As you can see, the canal went under and through to somewhere. On the second pic, you can see it is now sealed off.
Does anyone have any clues as to the original destination under the bridge.
Comments by Albert., 24th July 2017
Tim. Didn't it go on towards Wigan Pier?. Is it the old West Wood power station that you are referring to?.
Comments by Canalman, 24th July 2017
This used to link to the River Douglas as a feeder for water when required. It wasn't a navigable stretch.
Comments by Tim Cooke, 24th July 2017
Ah, thank you gents for the comments. Canalman, much appreciated. :)
Comments by Dostaf, 24th July 2017
Loading basin for the earlier power station.

Douglas feed outlet visible on modern photo, just to right of sheet piling, as well as old image
Comments by AH, 26th July 2017
This was the wharf entrance to deakins preserve works in 1920s&30s later the site was used by delmo car spares , river douglas runs at the back of the site