| | | |
| --- | --- | --- |
| Market Square | | Views: 1555 |
| Market Square, Wigan, 1986 | | Comments: 8 |
| Photo: ArthurP Item #: 29387 | | |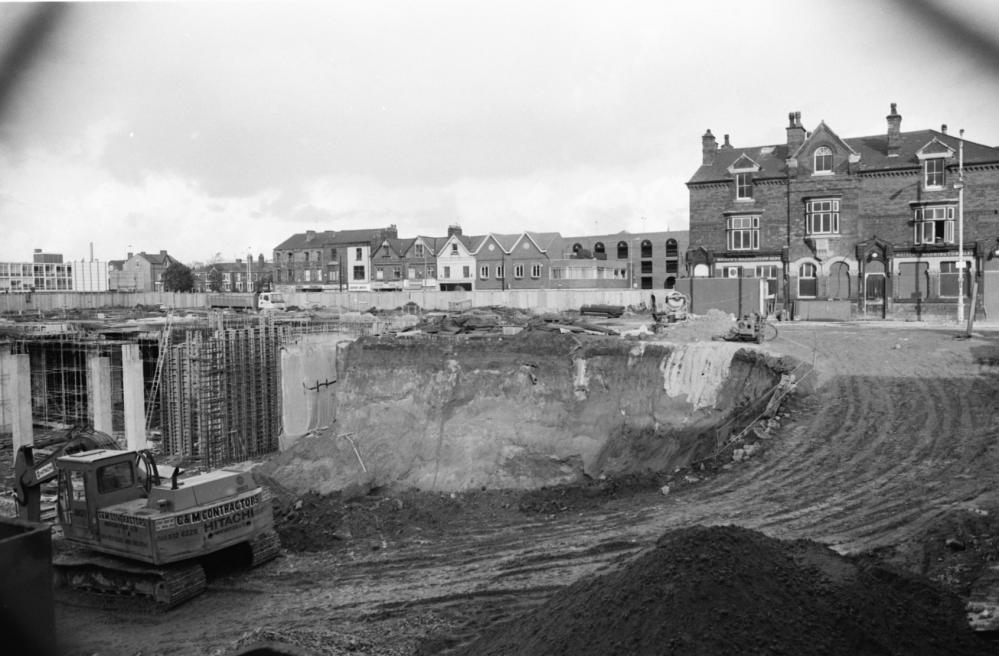 | | | |
| --- | --- | --- |
| | Image scaled down from 999px to 656px wide | Click here, or click the photo to view original |
| | | |
| --- | --- | --- |
| | Development underway in the Autumn of 1986 | |
Comments by Jack, 28th May 2017
The beginning of the end of Wigan. Thanks Wigan Council.
Comments by baker, 28th May 2017
the luftwaffe could not have done a better job than WMBC
Comments by jack, 28th May 2017
baker. there were no free bees or backhanders offered to them.
Comments by Sir Bob, 29th May 2017
I dispute the date given for this picture, because the Noo Market Hall opened in January 1987 and so this picture must have been taken well before the Autumn 1986 date quoted, because the foundations for The Galleries were still being constructed in the photo, so maybe the photo was taken in Autumn 1985 or even before that ...
Comments by Sam h, 30th May 2017
Building for future generations they said Arthur,when you look at it now what future has it got.
Comments by JDH, 30th May 2017
If I'm not mistaken, the foundation stone was laid in 1987 and the Galleries officially opened by Princess Di in the early 90's.
Comments by Tony G, 31st May 2017
Park Hotel: last doors April 1985. RIP to such a great place!!!
Comments by Mark, 15th June 2017
The Soul being torn out of Wigan