| | | |
| --- | --- | --- |
| Billinge | | Views: 3086 |
| Shaley Brow, Billinge Hill | | Comments: 8 |
| Photo: Mick Item #: 22678 | | |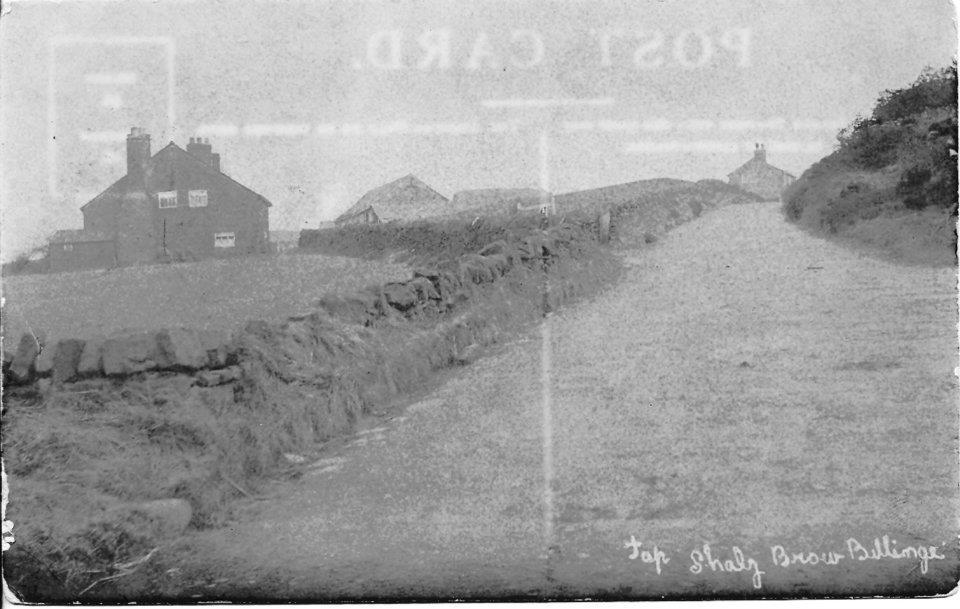 | | | |
| --- | --- | --- |
| | Image scaled down from 960px to 609px wide | Click here, or click the photo to view original |
Shaley Brow, Billinge Hill.
Scanned from old postcard.
Comments by Dave Marsh, 7th February 2013
I can remember the little shack selling cups of tea on Shaley Brow in the early fifties.
Comments by Rev David Long, 7th February 2013
If you look in the Old Gallery feature on this site you'll find an item entitled Matthew Walters - an album of scans I took of a set of glass slides he made around 1900. Freda Chorlton identified one view there as being of Shaley Brow, with the refreshments hut in view.
Comments by Jarvo, 8th February 2013
"I'm a Brow Beater!" Been up here on a few Orrell Half-Marathons. 1984, 85, and 87. Damned testing race that was!
Comments by steve lavin, 8th February 2013
This is looking up the hill from the Billinge Hospital side.
Comments by Freda, 9th February 2013
You are right Steve, the photo that I identified in the Album was over the hill on the way down towards Kings Moss.
Comments by Christopher Alex Darbyshire, 9th February 2013
The farm on the left is Plane Tree Farm and the cottage on the right is Beacon Cottage, currently a white cottage for sale I think. It is just up Crank Rd from where I live, and over the fields to the left of Plane Tree Farm are Billinge Plantations.
Comments by Barry, 13th February 2013
Shaley Brow Farm is other side of the hill on the entrance to Houghwood golf club. The old cafe was in the cottage further down the hill, it used to be on a sharp bend till the council altered it after many a car ended up on the roof.
Comments by carole birch, 1st June 2013
Matthew Walters was my great grandad, i remember him well