| | | |
| --- | --- | --- |
| Baths | | Views: 7530 |
| Wigan Baths | | Comments: 13 |
| Photo: John Brown Item #: 21831 | | |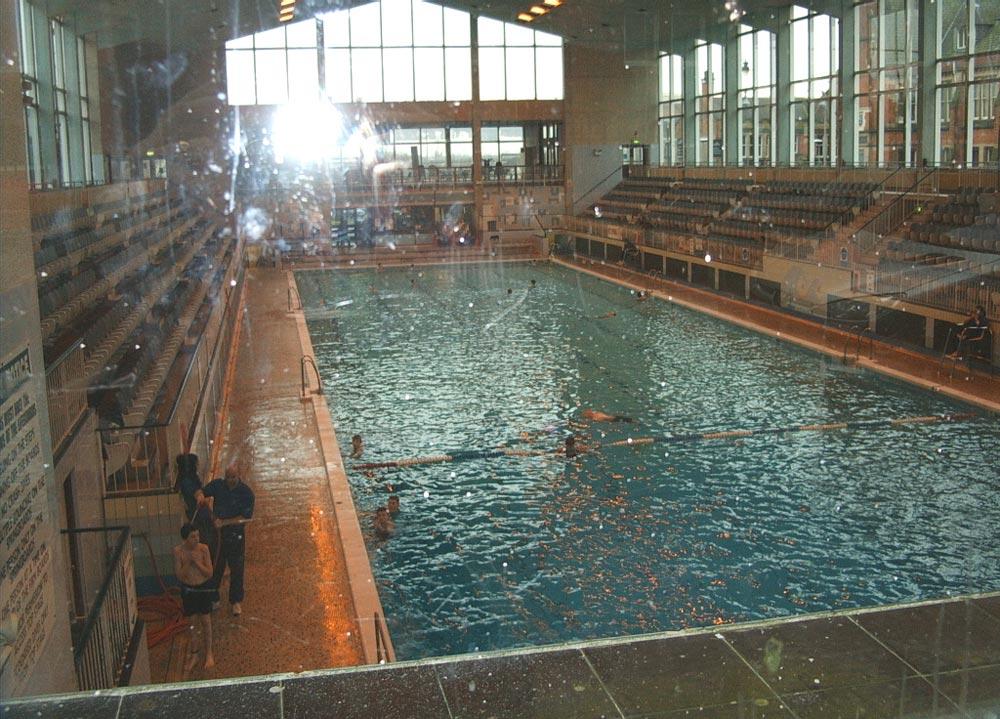 | | | |
| --- | --- | --- |
| | Image scaled down from 1000px to 719px wide | Click here, or click the photo to view original |
| | | |
| --- | --- | --- |
| | Wigan baths, 2004, demolished recently to make way for the Wigan Life Centre. | |
Comments by Mark Chapman, 9th November 2012
I for one loved this place & the people of Wigan are poorer for losing it, thanks for posting John
Comments by Lizzie down under, 9th November 2012
We had swimming lessons here through our school. Didn't fair too well, but made up for it in the Aussie ocean!!!! Hope the life centre has a nice new pool!! Cheers!!
Comments by Al. C., 9th November 2012
Remember well the taste of the chlorine pies in the cafeteria, yummy!
Comments by Maureen Andrews nee McGovern, 9th November 2012
I loved the place as well..I learned the kids to swim there..I even loved the smell..even years later when I no longer went,I loved going past the vents outside just to smell the memories.
Comments by David Simm, 9th November 2012
I remember as a school kid going to the old pool just up the street a way, we were so proud of Wigan's "Olympic" size pool when it opened, except that it wasn't quite Olympic, none the less it was a huge source of enjoyment in my teens and twenties.
Comments by rob, 9th November 2012
Great photo brings back alot of happy memories, i also remember learning to swim here with school, in my opinion this pool was loads better than the new one they have built, it had better seating areas, cafe etc,
Comments by tony, 9th November 2012
i use to go every week to the old baths and to the new one, i was told it was a metre short and that's why they never used it for big competitions.
Comments by Gary, 10th November 2012
Horrible building. Typical 1960s poor design. I'm glad it was demolished.
Comments by Karen, 10th November 2012
Is the bloke on the left hoseing the young lad down?
Comments by dave seddon, 27th January 2013
i loved the old baths n diving boards they should have refurbised the building as life centre as no atmosphere to it
gary u avnt a clue
Comments by gazza, 21st August 2013
I was able to go to the baths on a sundays before it was open to the public bak then.....cause me uncle worked there and him and his co workers used to clean the 16 ft area with divin tanks on......use take a few mates it was great havin the whole pool to yourself.....and learned to dive to with air tanks on...but was an eerie place down in the changing rooms on your own or just you and a few mates
Comments by James Hunter, 5th January 2014
Never have I visited the Life Center yet! It has been standing now for around 2 years and I'm in no hurry to visit there. The old international pool are great memories for me growing up in the late 80's.
Comments by john griffin, 12th October 2017
My best memory of the international pool was of the first year. On the first Sunday of the start of the Wigan summer holidays I swam the length of the pool underwater.