| | | |
| --- | --- | --- |
| Parbold | | Views: 2516 |
| Parbold Bottle | | Comments: 10 |
| Photo: John A Hankin Item #: 20928 | | |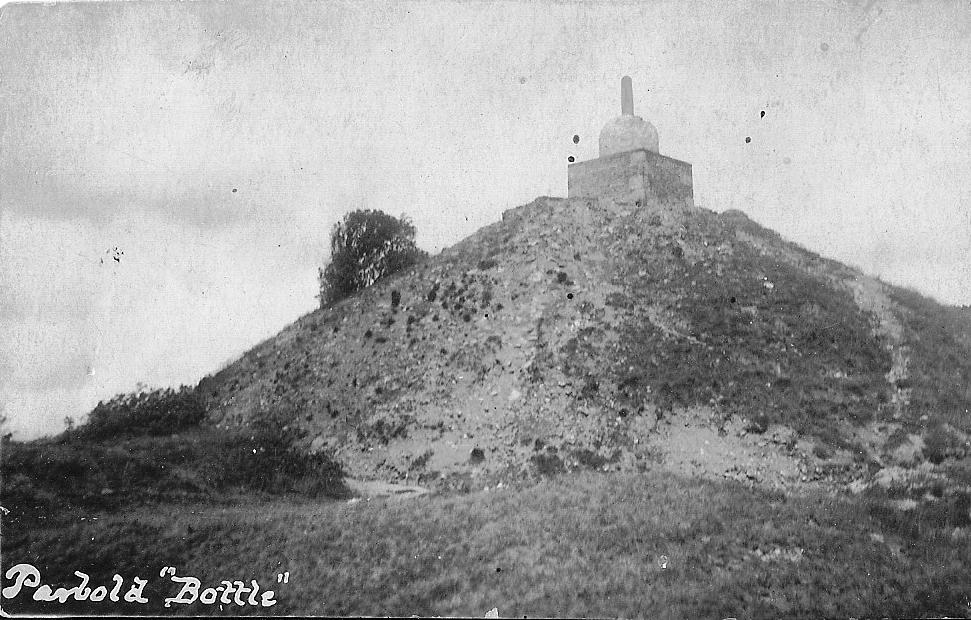 | | | |
| --- | --- | --- |
| | Image scaled down from 971px to 620px wide | Click here, or click the photo to view original |
| | | |
| --- | --- | --- |
| | Parbold Bottle some time early in the last century judging from the photo. | |
Comments by Josh, 26th June 2012
This is definitely before my time - what was it?
Comments by John, 26th June 2012
Aliens landing in Wigan
Comments by aitch, 26th June 2012
It certainly doesnt look like that now, I was up there a few weeks ago
Comments by Roy, 27th June 2012
Josh, the 'bottle' was built to commemorate the Reform Act of 1832, the act was made to change the electoral system of England which included allowing more people to vote.
Comments by JohnAlan, 27th June 2012
I think it's located at the top of Parbold Hill near to where the cars park facing the restaurant.
Comments by Alan H, 27th June 2012
The bottle is located about 100 yards down Parbold Hill on the left hand side. There is a small dirt road and you can access the site by this track.
Comments by Roy, 28th June 2012
Correct Alan H, there are two gates next to each other the entrance to the 'bottle' is through the second one, 'The Millennium Path'
Comments by Mick, 29th June 2012
I think it was rebuilt and possibly also relocated about 30 years ago.
Comments by JohnAlan, 12th July 2012
There was a photo of parbold Bottle in this weeks Wigan Observer