| | | |
| --- | --- | --- |
| Lowton | | Views: 1830 |
| Lowton Station | | Comments: 5 |
| Photo: A. Greenwood Item #: 18337 | | |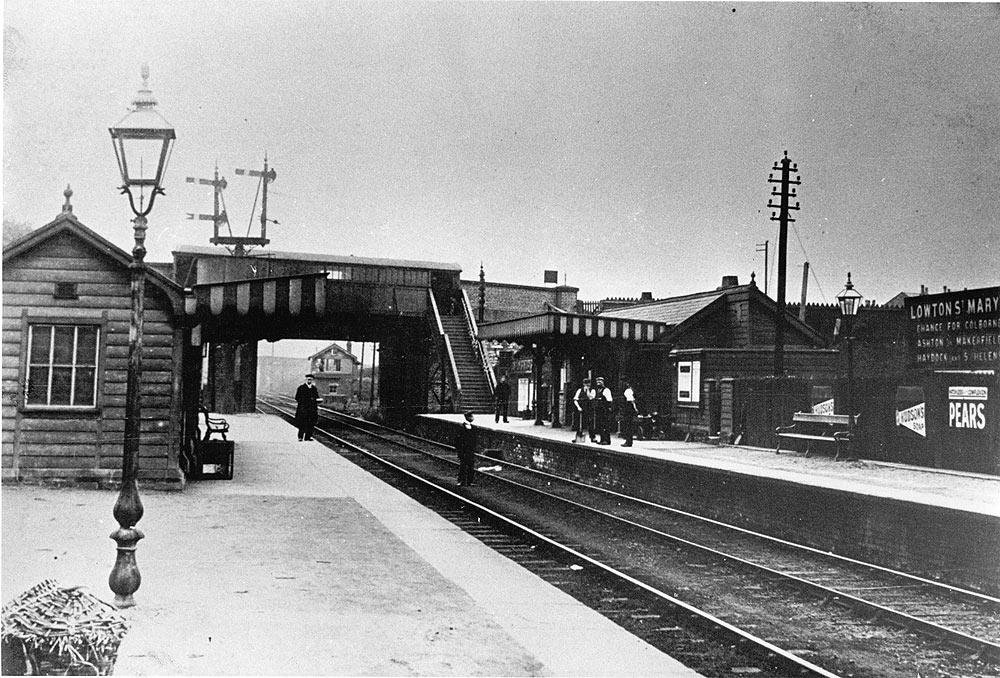 | | | |
| --- | --- | --- |
| | Image scaled down from 1000px to 678px wide | Click here, or click the photo to view original |
Comments by Steve, 1st September 2011
Its good to see this old photo of Lowton Station,unfortunatey closed during the Beeching cuts of the 1960s
Comments by Rolview, 5th September 2011
just under the bridge you can see the junction to Haydock Park station and StHelens Central station
Comments by Ron, 5th November 2013
if the HS2 goes ahead railway lines will again go through on this spot!!
Comments by Al, 6th October 2014
There's a great website called disused stations, which lists nearly all of the now closed/abandoned stations in the UK. I was amazed just how many railway stations closed over the year (not just in the Beeching era either); didn't realise there were so many in the Wigan/Leigh areas. There's quite a few photos of Lowton station on there, so it's worth checking out if anyone hasn't seen it. There's lots of Wigan station photos on there which for some reason haven't made it to WW.
Comments by RON HUNT, 20th October 2015
Just received this info..
I've come across the wonderful photo of Lowton St Mary's railway station on the amazing Wigan World site, here:

http://www.wiganworld.co.uk/album/photo.php?opt=5&id=18337&gallery=Lowton&offset=0

Alas, it's labelled "Lowton Station", which it ain't. It is Lowton St Mary's station. I'm not some sort of smart-alec nitpicker, the point is that Lowton had two stations on two different lines going to different places. They were some distance apart.

Lowton St Mary's station was on the Wigan Central to Glazebrook and Manchester Central line. It survived to 1964. The tracks were lifted in 1969/70.

Lowton station was at Four Lane Ends, remnants can be seen over bridge parapets, despite the fact that it closed in 1949. The lines through the station site have undergone a revival because many Manchester Airport to Scotland trains now pass through.

I believe the Wikipedia articles for the stations are informative and clearly show the differences.

With best wishes and congratulations on the great site.

Dave Hull