| | | |
| --- | --- | --- |
| Hindley | | Views: 1516 |
| Hindley Slum Housing | | Comments: 3 |
| Photo: Dennis Miller Item #: 17578 | | |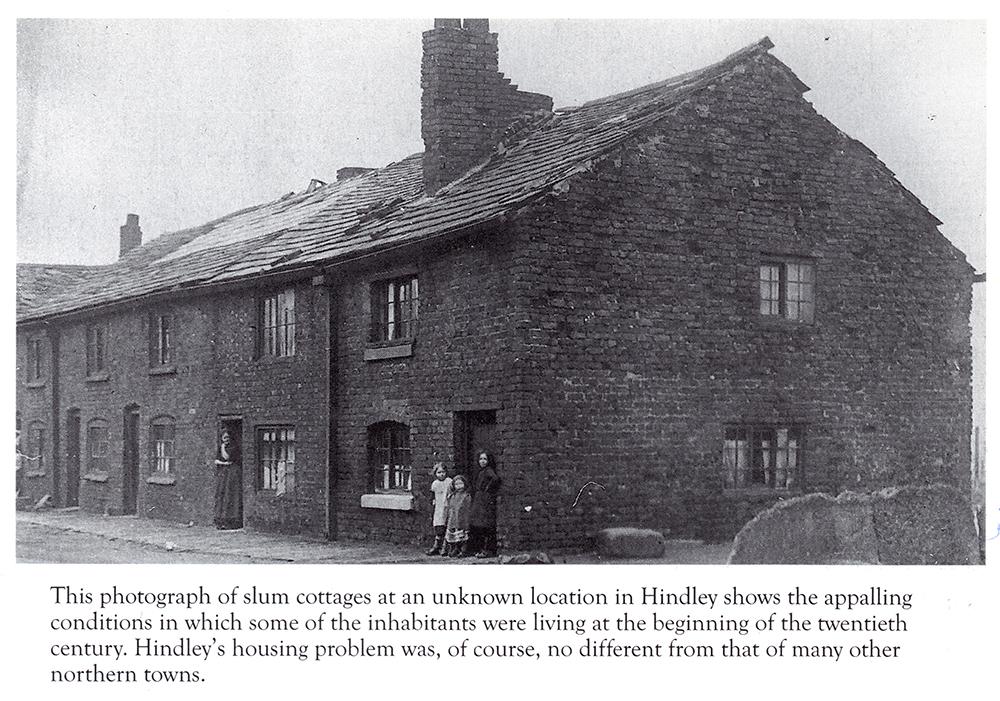 | | | |
| --- | --- | --- |
| | Image scaled down from 1000px to 701px wide | Click here, or click the photo to view original |
| | | |
| --- | --- | --- |
| | It brings it home, we may whinge and moan about the lot we have been dealt with in this modern day, and I fully accept that in some cases people have reason to complain... but... we don't really understand poverty like they had to live with. | |
Comments by Helen, 18th April 2011
Wonderful but stark slice of history in this set of pics Dennis. I read a comment in the news the other day of how we define poverty these days.... poverty is when one child has 3 Gameboys (?) & another has only 1. I'd say that statement was a load of twaddle.
Comments by julie westwood, 25th January 2012
Is this Lodge St, near Borsdane Brook at the bottom od Lower Mill Lane? They were demolished late 50s. I think.
Comments by Hursty, 14th December 2012
I seem to remember Lodge St. As three storey type buildings.