| | | |
| --- | --- | --- |
| Wood Street | | Views: 1699 |
| WOOD STREET | | Comments: 7 |
| Photo: Frank Orrell Item #: 29507 | | |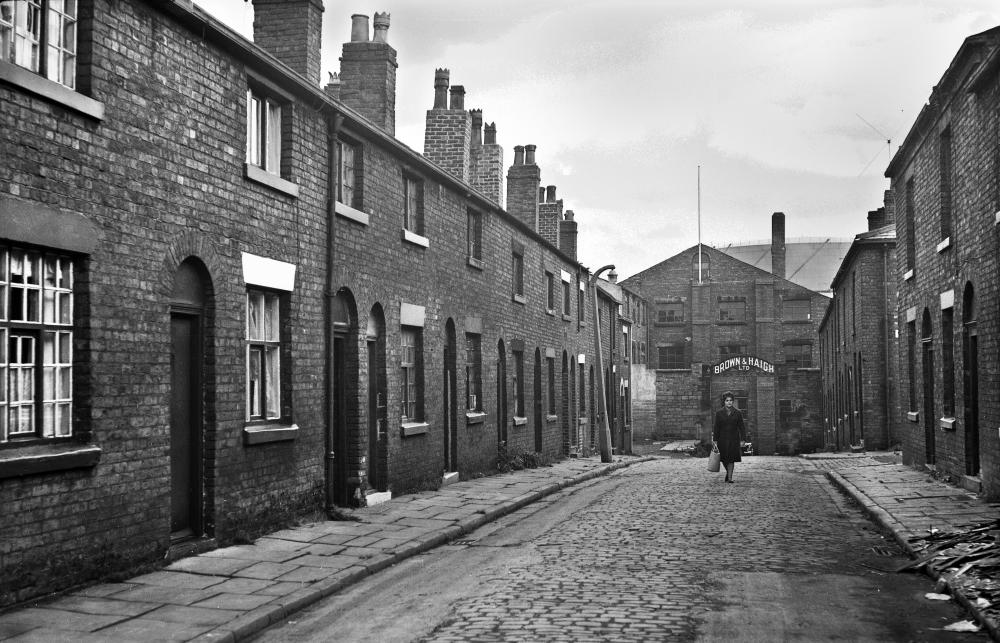 | | | |
| --- | --- | --- |
| | Image scaled down from 1000px to 643px wide | Click here, or click the photo to view original |
The Brown and Haigh clothing factory at the end of Wood Street, Wigan, in the 1960s.
Billy Davies, Wigan's well known gay man, who worked as an attendant at the Ritz cinema for many years, lived in the street and used to berate the workers for walking over his newly mopped front.
Comments by JJP, 1st July 2017
Goodness Frank, you have brought thow'd Wiggin to life, I remember Billy, my mam said to keep away from him. Do you have any photo's of Bolton Street Scholes by any chance.
Comments by Veronica, 1st July 2017
I'm ashamed to say I don't remember this street. It would be wonderful to see pictures of Hardybutts and Scholes if there are any Frank. But very grateful to see all your pictures. Thank you.
Comments by Maureen, 1st July 2017
When I was young my friend lived in Queen St. which across the road from Wood St..I often saw Billy cleaning his windows and window sill..I used to feel sorry for him.
Comments by JG, 1st July 2017
The Street on the right where the lady is, thats Ann Street my aunt Betsy Lee lived at No1.
Comments by Albert., 1st July 2017
Tramped down this street on numerous occasion, late fifties, early sixties, on night duty, to check this factory, when working the, round the Wallgate beat. This type duty probably no longer comes within the scope of a police officer's present day duties.Having said that. In those days everything was not as hectic as the present day, and most police constables then, were foot patrol officers.
Comments by carol, 1st July 2017
My uncle Bob & auntie Lizzy their two girls Mary & Ann Glover lived in the corner house. I have many memories visiting them on Sundays. I remember Billy very well.
Comments by irene roberts, 2nd July 2017
What a fabulous photo of a long-gone Wigan! And yet how many of us would have seen it but for modern technology? Thankyou so much, Frank, for sharing this with us.