| | | |
| --- | --- | --- |
| POTTERY ROAD | | Views: 1696 |
| RAG AND BONE MAN | | Comments: 8 |
| Photo: Frank Orrell Item #: 29372 | | |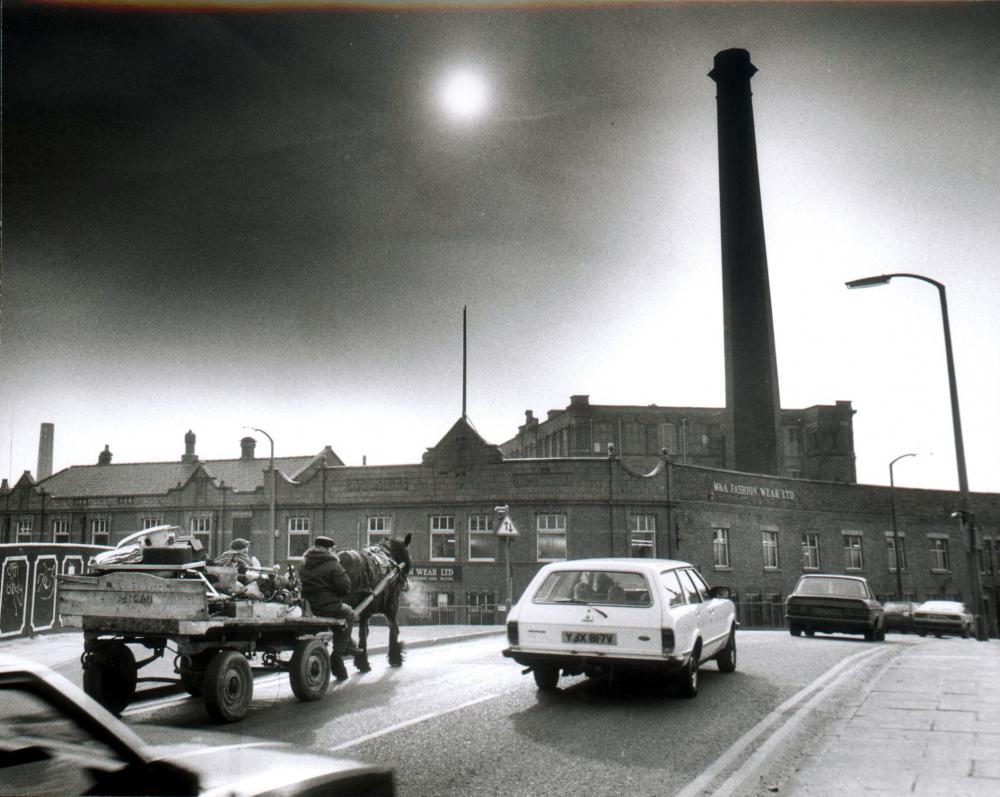 | | | |
| --- | --- | --- |
| | Image scaled down from 1000px to 797px wide | Click here, or click the photo to view original |
| | | |
| --- | --- | --- |
| | A rag and bone cart plods over the canal bridge on Pottery Road with Eckersleys Mill in the background in the 1980s.The picture is in my latest book "Just One More" Volume 2. | |
Comments by Garry, 21st May 2017
I used to see many rag men on my coal rounds years ago, they were all great characters like coalmen.
Comments by Albert., 21st May 2017
I believe I have mentioned this on a previous occasion. On one occasion, in Wigan, in the late fifties. A rag & bone man's horse dropped dead, in one of the streets off Wallgate, in his wisdom the reserve man, on duty, in the police station, added at the end of the main entry, in the occurrence book. 'It was carted off by the knackers.' true, but I suppose, a different phraseology could have been more appropriate.
Comments by Helen of Troy, 21st May 2017
Such sharp images in these photos & monochrome adds so much more.
I remember getting a goldfish from a Rag & Bone Man who used to do the rounds at Holland Moor. They were the recycling team of a time gone by.
Comments by tuddy, 21st May 2017
Albert, an ex Boobby told me that once, when he was on nights, he found a dead horse at the bottom of Greenough Street. He couldn't spell Greenough, so he dragged it into Standishgate!
Comments by AP, 21st May 2017
Still have rag and bone man - Traditional horse and cart - But he only wants scrap metal these days.

He is also very picky about what he will take: really looking for brass, copper or better.

He don't offer anything in exchange though nowadays.
Comments by Albert, 22nd May 2017
Tuddy. Relative to spelling. It was similar, when anyone went sick with diarroea, It was far easier to use another five letter word. the spelling was much simpler.
Comments by WN1 Standisher, 22nd May 2017
Great story Albert although I don't suppose the horse cared which part of its anatomy it was dragged away with or by whom
Comments by andrew bullough, 10th September 2017
This is a photo of my dad jack o malley on the left, and his mate who I used to call fast eddie. The horses name from looking at the photo is tommy they will have been heading back to weigh in at catteralls scrapyard