| | | |
| --- | --- | --- |
| Reeds Corrugated Cases, Goose Green | | Views: 883 |
| Ready for the road | | Comments: 9 |
| Photo: Bill parr Item #: 30247 | | |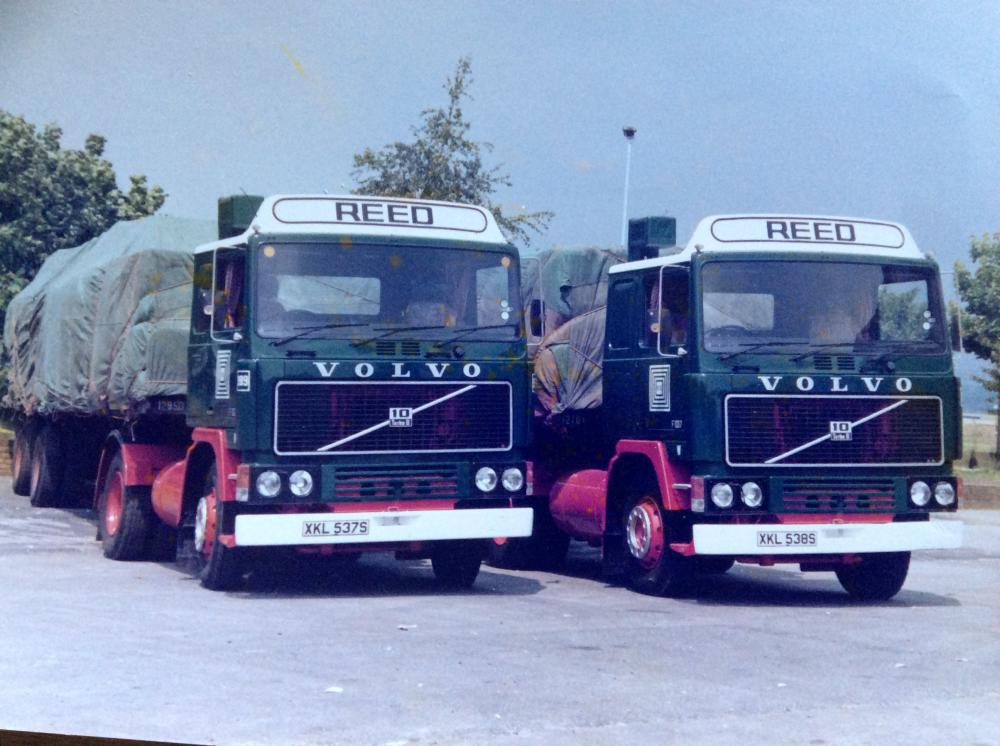 | | | |
| --- | --- | --- |
| | Image scaled down from 1000px to 746px wide | Click here, or click the photo to view original |
These two Reed Transport lorries are ready for the off to Thames Board Purfleet after loading at Maybanks Bury,then
across to Tilbury for pulp back to Darwin
Comments by Ray Smyth, 28th February 2018
Great picture Bill. Have a read of the comment I put on the Reeds Ford D Artic picture earlier today. Ray.
Comments by Ray Smyth, 1st March 2018
Bill, I am pleased that you got my message. Yes, Denis was a
gentleman, and a gentle man. I scanned and saved the piece
from th`Observer just in case you didn't get to see it. Regards, Ray.
Comments by Jed, 2nd March 2018
Gimme a Leyland any day than that foreign muck! I hated driving the Volvo's. That was - when we could get them to start!
Comments by . Ozymandias ., 2nd March 2018
That's that sorted then, Jed can take the Leyland, Ray, Bill, and me will draw straws for the Volvo, the Scania and the M.A.N.....See you at The Hollies Jed, how many sugars mate?.
Comments by Bill parr, 3rd March 2018
Hi Jed comment about Volvo.Im pretty sure from reading Ray and Ozy comments re trucks in general that they have liked Leyland Trucks so perhaps Jed would kindly put up some of the Leyland trucks he has driven as we can enjoy them as we just enjoy trucks in general itís in the blood Jed if you can understand that and speaking for myself Iím sure I will not in anyway criticise your contribution
Bill
Comments by Sentinal, 4th March 2018
To all you Real Truckers out their Ive noticed Jed Ďs comments to quite a few contributors to these Wigan sites and I can only say donít hold your breath while waiting for his photos because the man plainly doesnít have any idea abour the haulage industry I would dare say he canít identify the model of the Leyland truck on the Redlands tiles contribution come on Jed give the answers to engine/ gearbox and for how long did this model run before being replaced .
Comments by Judithwhite nee oxley, 12th June 2018
Thanx Ray for remembering my brother Denis he loved working at reeds I went with hi m and so did our Malcolm as well down to Newport Parnell change over I remember he used to mentions ray Malcolm used to collect lorries and all classics too I have a forden from his collection on my shelf I miss them so much but thanx again for putting this pic on