| | | |
| --- | --- | --- |
| Roburite Works, Gathurst | | Views: 1914 |
| Roburite Deisel | | Comments: 7 |
| Photo: Gordon Jennings Item #: 25361 | | |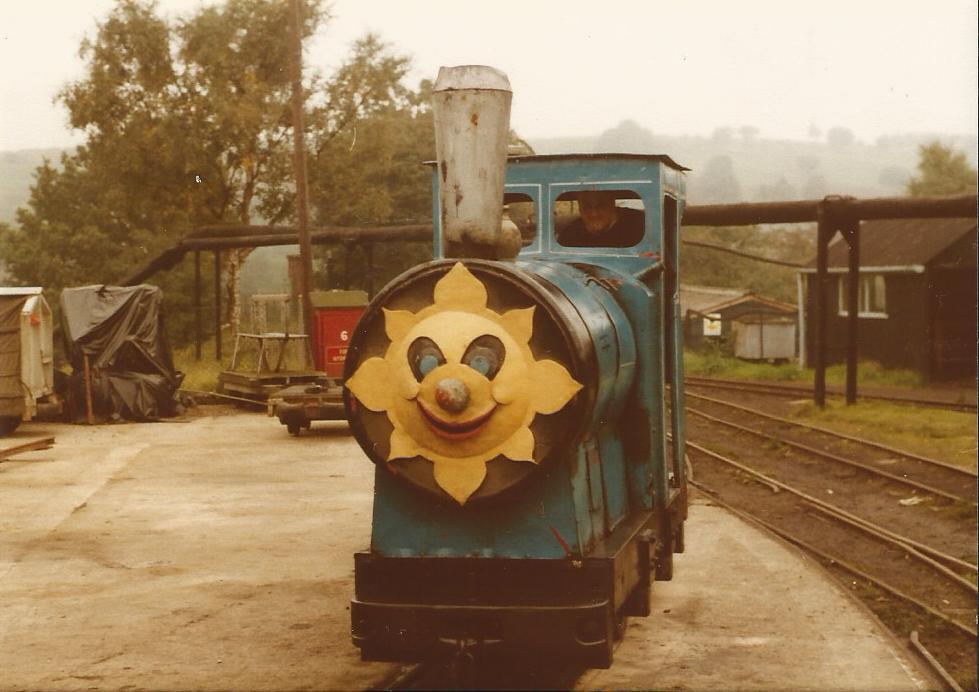 | | | |
| --- | --- | --- |
| | Image scaled down from 979px to 692px wide | Click here, or click the photo to view original |
| | | |
| --- | --- | --- |
| | Roburite loco in 1990`s driven, i think, by Phil Vaughn | |
Comments by Gordon Jennings, 16th July 2014
Possibly nearer to mid 80`s
Comments by Nev, 17th July 2014
This is a rare photo. Did it always have the flower on the front? The site is now graced (?) with housing. Got any more, Gordon?
Comments by Gordon Jennings, 18th July 2014
Unfortunately, Nev, being an explosives factory, photography was very much frowned upon but I am surprised that no photos have surfaced of the locos pulling their loads accross the steel girder bridge, which spanned the Douglas valley, and then through the tunnel to the station yard ( now the station pub car park) where the explosives were loaded onto BR wagons for dispatch. I'm not sure if the loco was acquired in this form or transformed from its original rectangular shape on site but was used for giving short rides on the seated bogie in the background at functions like the employees children's Christmas parties. The flower was not used for day to day running.
Comments by Gordon Jennings, 18th July 2014
Here is a link to said bridge and loco photo on Flickr.
https://www.flickr.com/photos/72213853@N03/7880493186/
Comments by Albert., 18th July 2014
Gordon. A very good photograph on the website you gave. There is also an exceptional amount of railway coverage too.
Comments by Christopher A Darbyshire, 18th July 2014
During or about the time of the 1st World War some female ancestors of mine worked at Roburite, and I have a photo of one group of girls from that time on this website. Could I ask you Gordon if you know of any archive records re Roburite and where they might be housed if they exist. It would help my Speakman family history searches a lot I'm sure.
Comments by Gordon Jennings, 18th July 2014
Christopher, the present offices for Orica operations is at Stonecrop north quarry bussines park in Appley Bridge, tel 01257 256100. Not sure if they would keep the archives that you are interested in but may be able to steer you in the right direction. Another option is the history shop in the Wigan museum in library street who may have some records. Good luck.