| | | |
| --- | --- | --- |
| Roburite Works, Gathurst | | Views: 1691 |
| Roburite Gathhurst 1950-1960? | | Comments: 5 |
| Photo: Kath Gerring Item #: 22428 | | |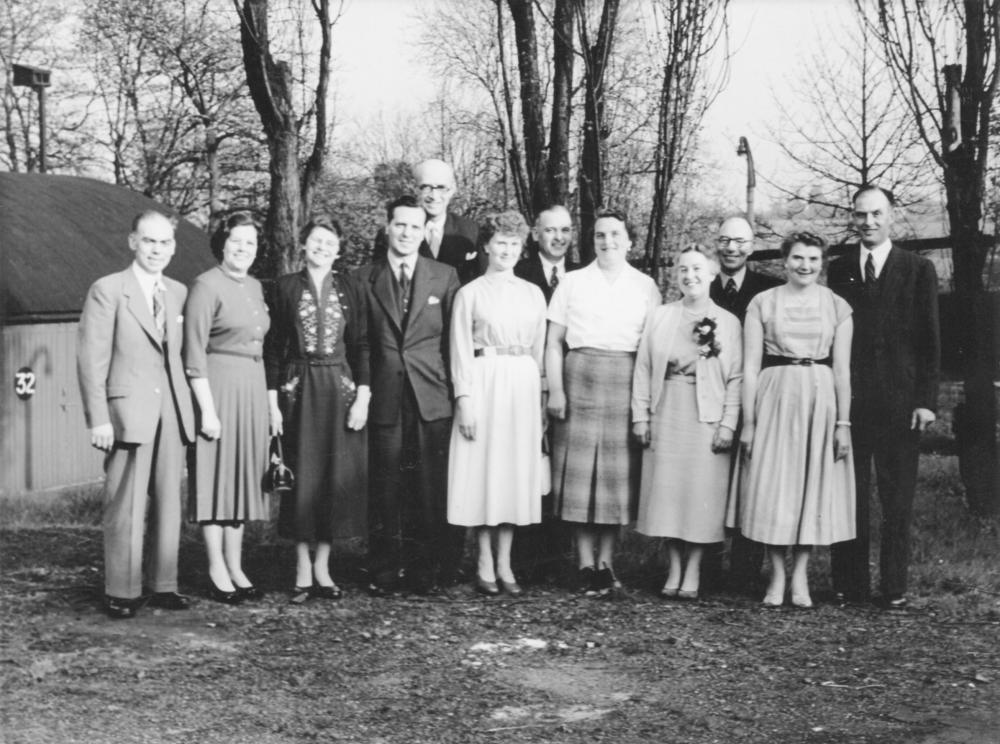 | | | |
| --- | --- | --- |
| | Image scaled down from 1000px to 744px wide | Click here, or click the photo to view original |
Comments by Chris Gaskell, 14th January 2013
Thomas and Marion (nee Ball) Hargreaves on the far right from Gathurst Road, Orrell Post near The Old Engine.
Comments by Mavis Higham (nee Gee), 14th January 2013
Yes I recognize Tom and Marie Hargreaves. This picture could have been taken at Tom's long service award. We lived next door but one to them in Gathurst road and my dad, John Gee also worked at Roburite. Tom Hargreaves played cricket for Norley and Marie was involved in training St. Lukes morris dancing troup. Thanks to Kath for posting this group of photos.
Comments by Kath Gerring, 16th January 2013
Mavis i have posted a photo of the Roburite Chidrens Christmas party are you on it? sure my father was a friend of yours.
Comments by Mavis Higham, 16th January 2013
Hello Kath. I have just seen the Christmas party photos and posted a comment on one, then I noticed your reply on this one. Thanks again for putting them on. I have really enjoyed them.
No, I am not on any of the party photos as I am six years older than my brother and cousins so I was over the age limit. I think they must have been suspended during the war years so I missed out.
What was your dad's name? I most probably would have heard of him from my dad. He and his mate Fred Jones talked endlessly of Roburite and I always enjoyed a good earwig while pretending I wasn't listening.
Comments by Kath Gerring, 17th January 2013
Hi Mavis,my dad was Alf Bretherton.