| | | |
| --- | --- | --- |
| Ince Central School | | Views: 4622 |
| ince centeral | | Comments: 10 |
| Photo: brian heaton Item #: 6077 | | |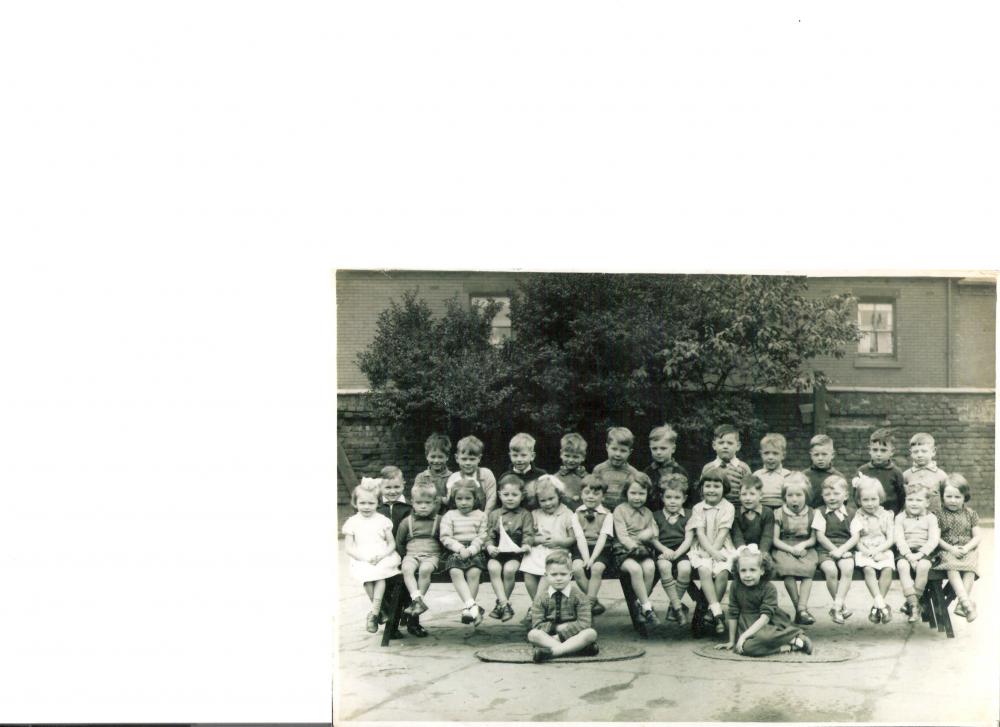 | | | |
| --- | --- | --- |
| | Image scaled down from 1000px to 727px wide | Click here, or click the photo to view original |
Comments by gary metcalfe, 11th May 2008
can you give me a date on the photo and some names cause i think mi sister is on it
Comments by brian heaton, 14th May 2008
gary ,it was taken about 1957 and yes your jean is on it ,i remember jean leyland ,bob broxton,eric parker betty jones,think thats your jean with the ribbon in,
Comments by Ann Miller, 14th October 2008
My brother Denis Miller would have been around 6 in 1957, is he on here?
Comments by Graham Pearson, 24th February 2009
It must be about 1953/4 as my brother Roy Pearson who is directly in the middle of the picture between the 2 girls was born in 1947 and looks to be about 6 or 7!
Comments by Kathleen Devine (nee McSorley), 29th June 2009
I think the little girl in the white dress and ribbon in her hair sat on the very end of the left side is me. If so, it would be around 1957/58. I have a picture of me when I was about 2/3 and it certainly looks like me. The other thing that makes me think it's me is that all the other girls have white socks on and shoes and I remember I always wore darker socks and boots.
Comments by John winstanley, 21st August 2010
My name is John Winstanley I was on the back row fourth in from the lefthand side, I was born in Feb 1947, and would say I was about 7 on the picture. Now live in Derbyshire
Comments by Colin Rowlands, 20th May 2011
Graham Pearson talking about their Roy, now that's a blst from the past, Graham was on the same picture as me the year before.
Comments by Jenefer Worthington nee Barlow, 6th August 2011
This photo was taken in 1953 as I left Ince Central in Feb 54
Comments by Ray Dwyer, 12th April 2013
Thanks for this picture Brian. I have previously given it a quick look at but now I look in detail I am fourth from right in the sitting row. I must be six so this puts the year as 1952-ish. The little girl on the right mat at the front I'm sure is Olive Sharrat who I've been trying to get hold of. On the current last picture of this 'schools' page somebody was asking if Olive had a younger sister called Silvia. Can anybody confirm.
Comments by Ann Miller, 31st August 2014
I have confirmed with my brother Denis Miller who is sat on the bench 6th from the right