| | | |
| --- | --- | --- |
| St Cuthbert's, Norley Hall | | Views: 936 |
| St cuthberts holy communion 1966/1967 | | Comments: 5 |
| Photo: Linda Byrne Item #: 30238 | | |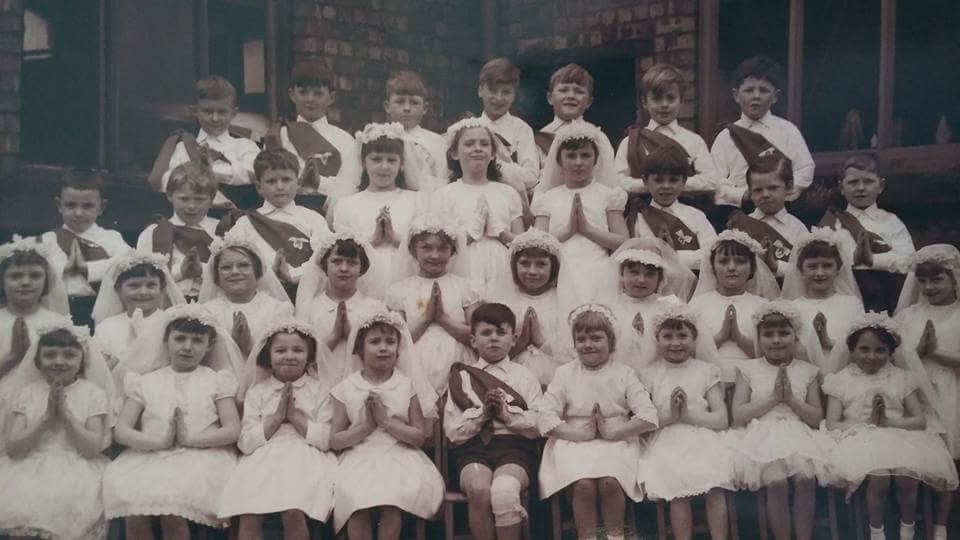 | | | |
| --- | --- | --- |
| | Image scaled down from 960px to 540px wide | Click here, or click the photo to view original |
| | | |
| --- | --- | --- |
| | Looking to name a few in this photo | |
Comments by irene roberts, 21st February 2018
Does anyone know if Carmel Jones is on here? She was a friend who sadly died some years ago but I only knew her from when she was about 17 so don't think I would recognise her as a child but she would have been about 10 or so when this photo was taken.
Comments by Carol, 22nd February 2018
The girl to the left of the boy on the centre looks like the girl next to the Queen in the crowning group picture I posted. I posted our first communion (April 1966)for our class, but there were 3 classes per year. Irene, the children on this photo are mainly 7.
Comments by Carol, 22nd February 2018
I think the girl 2nd from Right on the front row is also in the Crowning group pic. Stood behind the 'Queen'
Comments by irene roberts, 22nd February 2018
Thankyou, Carol. x.
Comments by Jarvo, 23rd February 2018
Looks like Bernadette Meadows, front row, fourth from right.