| | | |
| --- | --- | --- |
| Aspull Our Ladys | | Views: 4019 |
| A break from lessons | | Comments: 10 |
| Photo: Joan Item #: 17851 | | |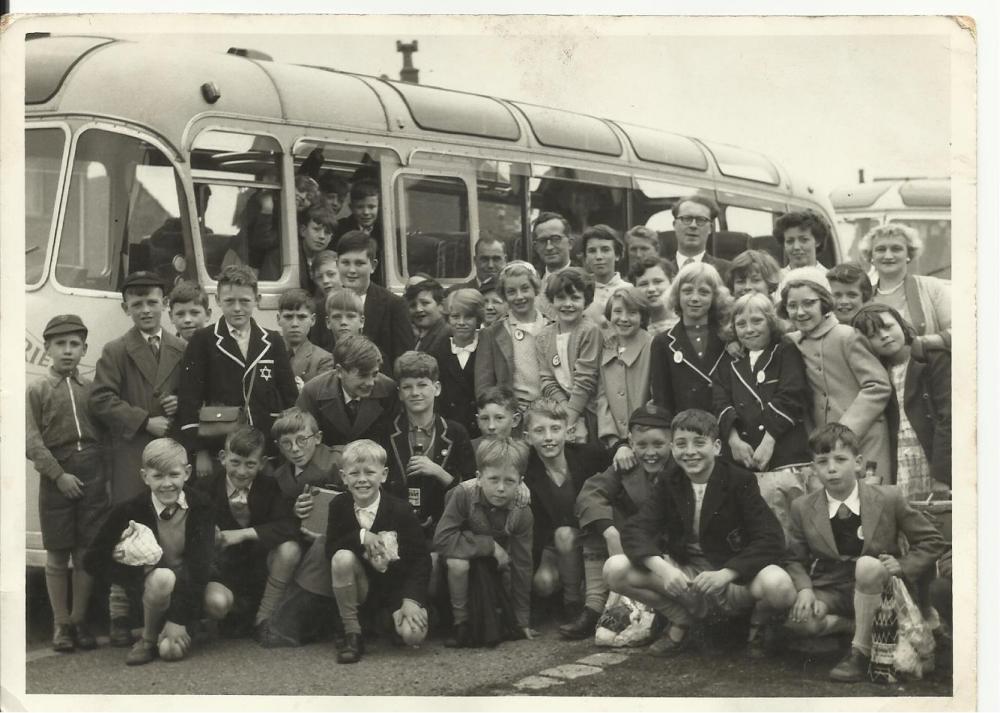 | | | |
| --- | --- | --- |
| | Image scaled down from 1000px to 713px wide | Click here, or click the photo to view original |
Photo taken circa 1958 at Our Lady's School, Haigh Road, Aspull, Just before a day trip to Where ?. I think perhaps Chester Zoo! the teachers in the photo are
Mr Keane Headmaster, Mr Flynn, Mrs Vose and Mrs Taylor.
Comments by ELIXABETH LYTHGOE, WAS WHITTLE, 16th June 2011
what a smashing picture , dont know where we were going,im the one with white collar ,dark coat 8th in from right ,my best friend susan and her twin ann hogan look brill in their blazers,, HAPPY DAYS !!!!!!!!!!!!!!
Comments by Joan, 16th June 2011
Hi Liz, I'm stood next to you as you say "Happy Days"
Comments by john webber, 5th September 2011
would like to see photo
Comments by bob brewder, 5th September 2011
just spotted myself,but i dont remember where we were going.happy days
Comments by Joan, 6th September 2011
Hi Bob glad you like the photo, I have another one of our class taken around 1953 you are on this also, I'ii put it on WW shortly.
Comments by Peter Scully, 20th September 2011
We were off to Bell Vue courtesy of Our Lady's church!
Comments by Grayson Anders, 2nd October 2011
Good to see all the old faces again. I was looking at this photo only the other day.
Comments by tittyfallal, 13th April 2013
Mr flynn a real blast from the past for me //
Comments by elizabeth lythgoe(whittle), 12th September 2013
grayson and joan, lovely to see your comments, how are you doing,
Comments by John Gwinnett, 22nd January 2014
I'm the one front row far right with the string bag with butties & a bottle of pop :-)