| | | |
| --- | --- | --- |
| St Mark's, Newtown | | Views: 1981 |
| st marks walking day 1968 | | Comments: 4 |
| Photo: colin butcher Item #: 13135 | | |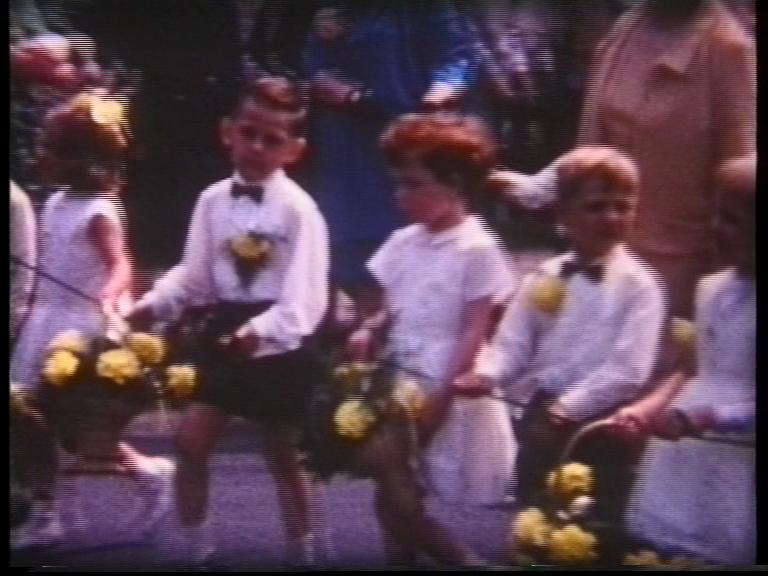 | | | |
| --- | --- | --- |
| | Image scaled down from 768px to 576px wide | Click here, or click the photo to view original |
| | | |
| --- | --- | --- |
| | Sorry about the quality of the photos, these pics are taken from some old cine film that i have.. Tony bannister and i think April james is on these photos...I remember it as if it was yesterday..... | |
Comments by Mike Fulford, 31st October 2010
Hello, I'm writing with a request. I'm married to Susan Bromley, daughter of Audrey and Gordon. Susan is now one of the ministers at St Marks church. I run a film night once a month at the church and its regularly attended by some of the people shown on some of the Wigan World walking day photos. I read that you'd converted the cine film to DVD, and wondered if there was any possibility I could get hold of a copy to to show at the film night? I hope you don't mind me asking, its just I know there will be many who would love to see the old walking day again. Many thanks, Mike Fulford.
Comments by andrew crook, 21st April 2014
I am pretty sure that I am the lad on the right - I did have a friend called Colin Butcher and remember April James from School. Colin if you remember me I am on FB
Comments by Geoff Walsh, 25th August 2014
I am moved to tears remembering these glorious times. Colin Butcher was a great friend of mine in my childhood. He lived on Victoria St next to his gran and grandad and my grandma Lily Walsh lived on the corner with Norfolk St. I have lived in the South for 30 years now in Henley On Thames but nobody could ever take my roots or memories away from me
Comments by carole derbyshire, 21st January 2015
They were happy days wernt they geoff its your cousin carole. hope your all ok.