| | | |
| --- | --- | --- |
| Railway | | Views: 41179 |
| 42456 | | Comments: 15 |
| Photo: Thomas Sutch Item #: 3486 | | |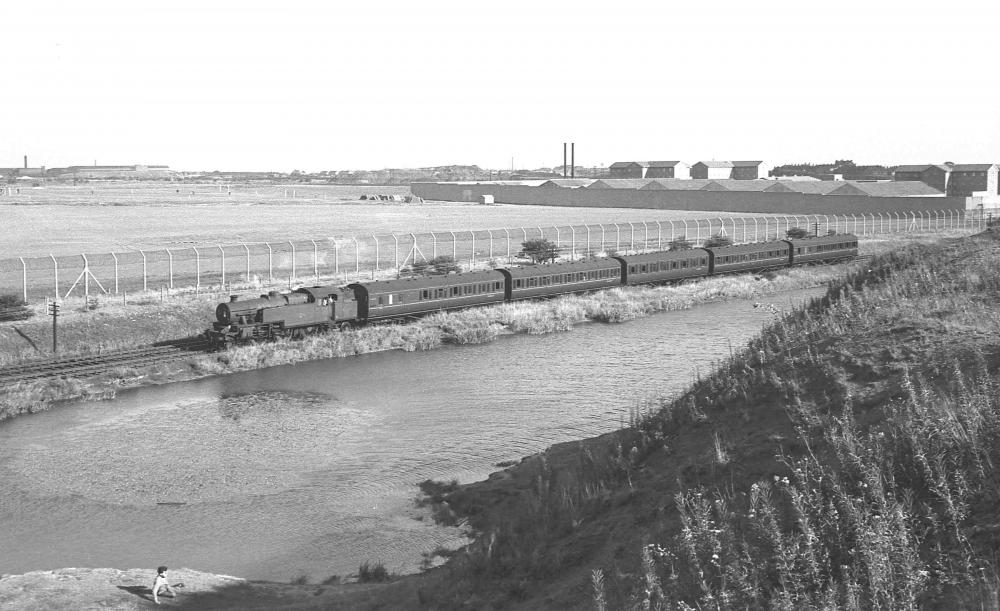 | | | |
| --- | --- | --- |
| | Image scaled down from 1000px to 611px wide | Click here, or click the photo to view original |
| | | |
| --- | --- | --- |
| | Manchester Central to Wigan Central train soon after leaving Bickershaw station for Wigan. HMP Hindley in background. September 1964 | |
Comments by p frost, 20th May 2007
smashing foto
very nostalgic
Comments by Dave Marsh, 21st May 2007
The chap bottom left looks as if he's just escaped.
Comments by Cliff, 13th June 2007
Tommy, thats a crackin' pic. Thanks for putting it on.
Comments by Dave B., 1st November 2007
Super photo can,t get enough of the old Central Line
any more available?
Comments by MARK CALTER, 1st February 2008
Great picture we used to swim in them waters we use to call them the G.C waters, but the station was Abram,Platt Bridge & Bickershaw
Comments by peter frost, 8th February 2008
was the GC not further down the line Mark
just after Hindley south station
Comments by Steve Worthington, 27th February 2008
Fantastic picture. I've cycled this part of the railway many times, although it's very overgrown. More of the same please
Comments by e. margaret Green, 26th July 2008
This is a picture worth being framed and hung in the Archives Heritage centre AS WE WERE -- Smashing reminded me of my Dad as a Driver I cannot stop looking at it
Comments by E margaret Green, 26th July 2008
This ought to be Framed and hung in the Heritage Caentre ==As we Were== smashing picture cannot give over looking at it , it reminded me of my Dad a Driver
Comments by roland, 2nd November 2008
What we used to call the G.C. where we used to swim was further along the line, the railway ran between the G.C.and the Greenwaters, nobody swam in the Greenwaters, If you went into the G.C. any sores or scratches you had would be clean when you came out, the said it was because of the sulpher in the water.
Comments by vera howarth, 6th March 2011
this is definetly the GC,been on ot many a time.Don't know about sulphur in it but plenty dead dogs & cats
Comments by walt, 1st June 2011
Come on tom johnny cash would have wrote a ballad for a shot so good ta!
Comments by P southworth, 11th March 2013
The pond in the picture was called the gc by people in hindley.People from ince called the pond opposite the green water the gc.People from hindley called called it the raynor .It did at one time get polluted with sulphur and nothing lived in it.everyone used to go swimming in its very clear water Happy days
Comments by chris southworth, 29th September 2014
Spot on there.Is that Paul Southworth,my cousin? I remember my Dad telling me that some German bombs fell in the G.C.during WW2.They were probably after the railway line.
I used to think it was called the Gee Sea.
Comments by mike featherstone, 29th March 2017
I remember as a lad in the 1950s walking inside the walls of HMP Hindley. That's all there was, just a concrete walled area, grass inside no building work nothing! I did not know at the time the intended purpose of the site which made the discovery even more amazing.