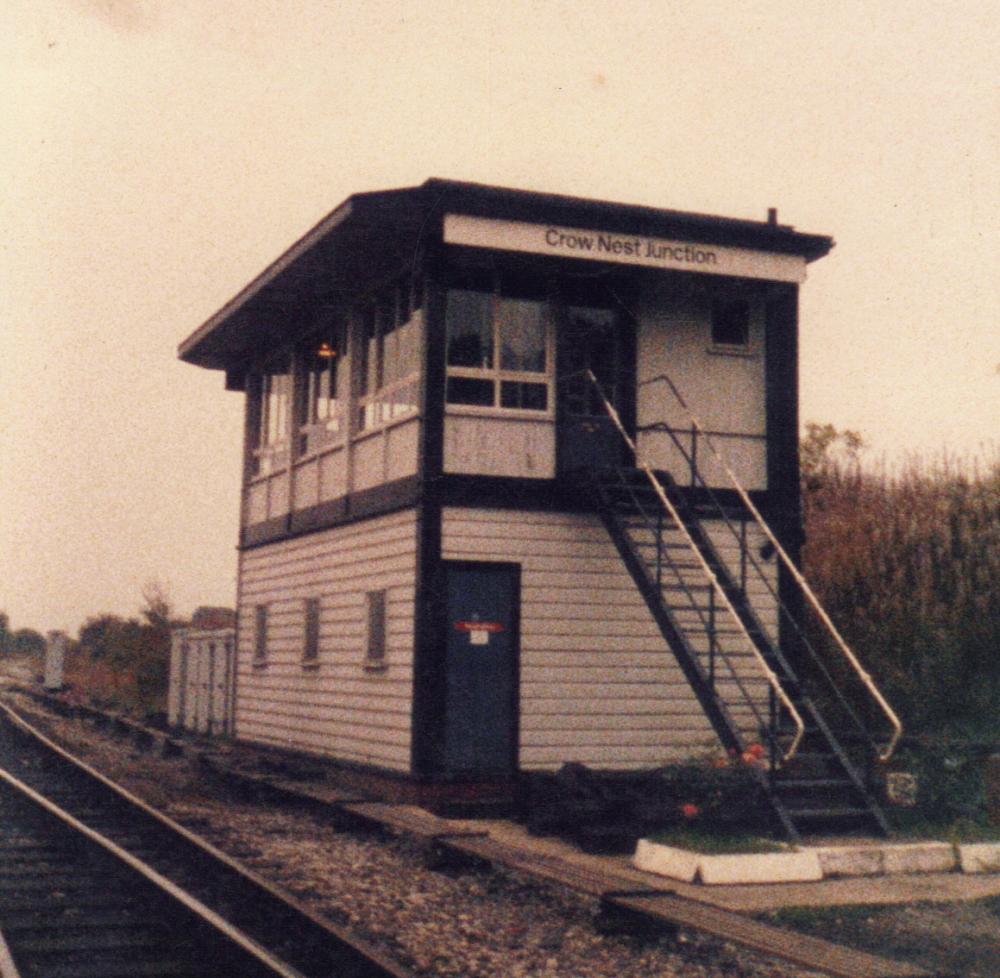 | | | |
| --- | --- | --- |
| | Image scaled down from 1000px to 978px wide | Click here, or click the photo to view original |
A photo of the BR signal box at crow nest junction,Hindley,taken with an old kodak instamatic in august 1983.

This became one of the boxes that i later worked in as a relief signalman on BR
Comments by Tony J, 1st December 2010
Hi Harry Did you know my uncle David Lucas I think he worked at Hindley as a signal man in the 60's and 70's
Comments by Ernest Pyke, 10th August 2011
Anyone know why crow nest and not crow`s nest?
Comments by Pauline Fisher, 17th November 2011
My Dad, John Ford worked here too during the 50's and 60's then at Hindley until he was made redundant.
Comments by Keith, 23rd March 2013
Crow nest signal box,along with Atherton and Walkden close on 25/3/13.Area to be signalled from Manchester Piccadilly
Comments by Ernest Pyke, 27th May 2013
This signal box is still open in May 2013. Don`t know when it`s due to close.
Comments by Colin Harlow, 20th June 2013
The box is still operating today 20/6/2013, but is due to close shortly. The line will be controlled by Warrington power box.
Comments by Margaret Kinnaird, 29th August 2013
I was told years ago by my mother, that my Dad Andrew Garner worked here as a young man, prior to doing his national service, in the RAF.
Comments by maria theodorou, 29th October 2014
Hiya got your email address right !!!!!