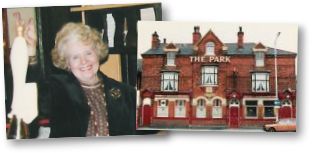 Thanks to Dave White for the photographs.

The Park Hotel on Hope Street was a well known pub run by Mrs Brown (Zetta) and kept Walkers Best Bitter, Tetley Dark Mild and Draught Bass.

The pub was demolished in 1985 to make way for The Galleries shopping centre.

Click for a larger view.