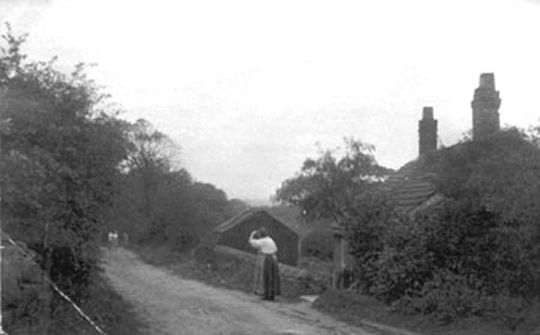 Freda Chorlton explains...

The bottom picture is on the Billinge site, it is titled Shaley 1902.

My husband, who is a Billinger says it is the little house at the bottom of Shaley Brow. It used to be a little place where you could call in for a cup of tea and a snack.