View from St. Catharines Church Spire, Scholes, Feb 2013.
Photo: Rev David Long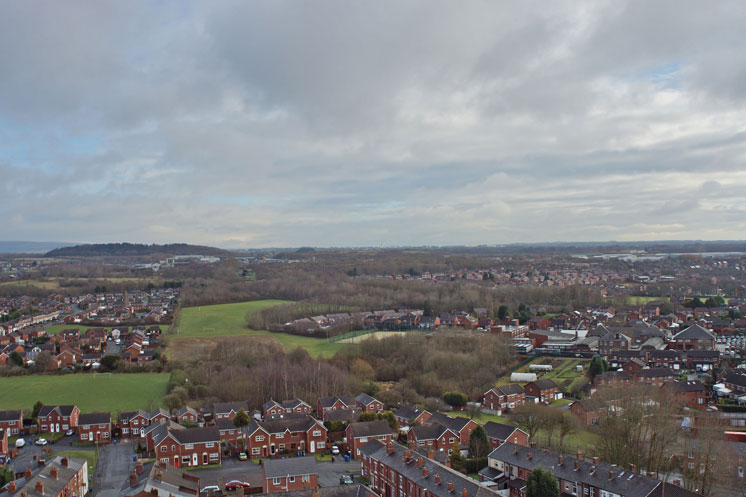 | | | |
| --- | --- | --- |
| | ** PHOTO SPECIAL **, original photo 4000px wide | Click here, to view large! (opens in new window) |
View from top of St Catharine's Church, Scholes
Taken shortly after restoration of the leaning spire in Feb, 2013.

3 user comment(s) below:-

[Leave a comment]
Comments by Lizzie down under, 13th March 2013 at 1:01am
I really love this view out of all of them.....I am sorry that I do not know what area I am looking at but I know somebody will tell me.....Thankyou for putting them up Brian and most of all Thankyou Rev. David for being so brave....cheers!!!
Comments by Mick, 13th March 2013 at 8:32am
Some nice allotments at 2 0-clock
Comments by Rev David Long, 13th March 2013 at 9:33pm
The allotments belong to Rosebridge School, which spreads back from just below centre right of the pic. Above the patch of green left of centre can be seen locks 69-73 on the Wigan Flight.