| | | |
| --- | --- | --- |
| Wigan Rugby Team | | Views: 1247 |
| Wigan team | | Comments: 3 |
| Photo: RON HUNT Item #: 29451 | | |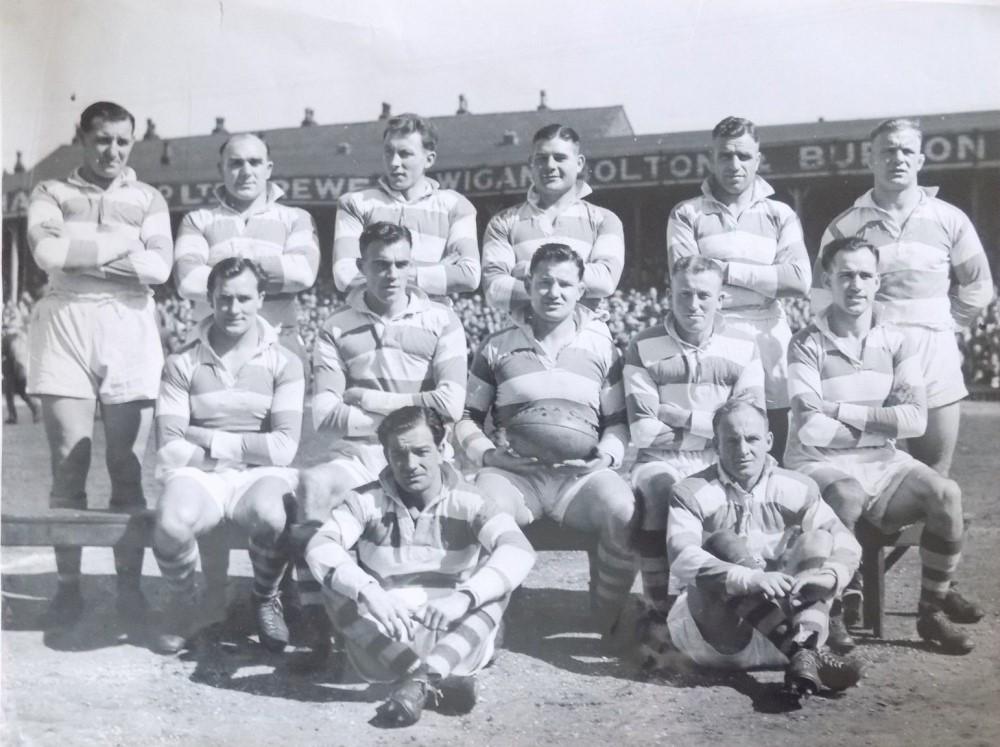 | | | |
| --- | --- | --- |
| | Image scaled down from 1000px to 747px wide | Click here, or click the photo to view original |
| | | |
| --- | --- | --- |
| | Looks like it was taken on the same day as the previous photo I uploaded, Which I see someone has recognised as being Bradford Northern | |
Comments by p, 16th June 2017
One of Wigans finest half back pairings right there, those two sat on the floor at the front. Before my time unfortunately, but my old Dad rated them extremely highly. Tommy Bradshaw on the left and Ces Mountford the 'Blackball bullet' on right .
Comments by John, 16th June 2017
Back, left- right: Ted Ward, Ken Gee, Brian Nordgren, Frank Barton, Les White, Bill Hudson
Middle: Martin Ryan, Billy Blan, Joe Egan, Johnny Lawrenson, Jack Cunliffe
Front: Tommy Bradshaw and Cec Mountford, as stated previously. This was most likely the Championship semi-final on 24 April 1948 which Bradford won 15-3.
Comments by Sonia, 22nd June 2017
Martin Ryan looks like Hollywood material !