| | | |
| --- | --- | --- |
| Jackson family of Hindley. | | Views: 923 |
| De Trafford farm Hindley. | | Comments: 4 |
| Photo: . Ozymandias . Item #: 29754 | | |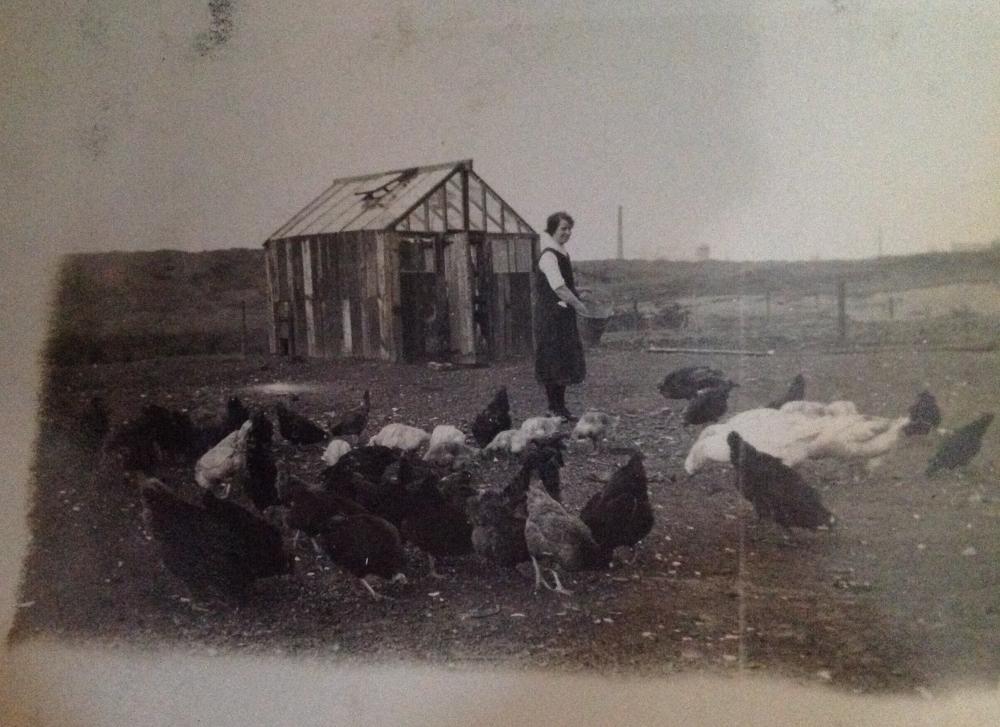 | | | |
| --- | --- | --- |
| | Image scaled down from 1000px to 727px wide | Click here, or click the photo to view original |
Mrs Wilson attends to the necessary everyday activity of feeding the chickens on De Trafford farm, whilst her precocious offspring cavorts around the countryside on a tandem.
Could that possibly be the chimney belonging to the long defunct Keystone paint and varnish factory that is visible in the distance?
Comments by chris southworth, 25th September 2017
Aye, I think you're right there Ozymandias. The tips left over from the closed Hindley Hall Colliery, Edith and Mabel Pits,in the mid distance.
Comments by Pw, 25th September 2017
Not much to go off in this photo ?The area between 727 and 729 on the 1907 OS map was the highest pit ruck,we called it the Sponney.was too high to see over so it could be looking in the direction on Hindley town centre,but I would have thought you would have seen ST Peters church spire.The area around the position of the farm was low lying would I suppose made it difficult to see much in this direction except tall buildings.The area looking south from the farm was more open .
Comments by Helen of Troy, 26th September 2017
I have been away but I am back & very glad to see hens are still the news of the day !
Comments by GW., 26th September 2017
I'ts been Flightless Birds, Abandoned Boxes, Blown up Buildings, British Bulldogs, Bicycles and Brexit for the most part this week H of T. Ozy keeps well a"breast".