| | | |
| --- | --- | --- |
| Blue Bell Pub Downall Green | | Views: 3359 |
| Entertainment at the Bell | | Comments: 8 |
| Photo: Kath Nicholson nee Roberts Item #: 9622 | | |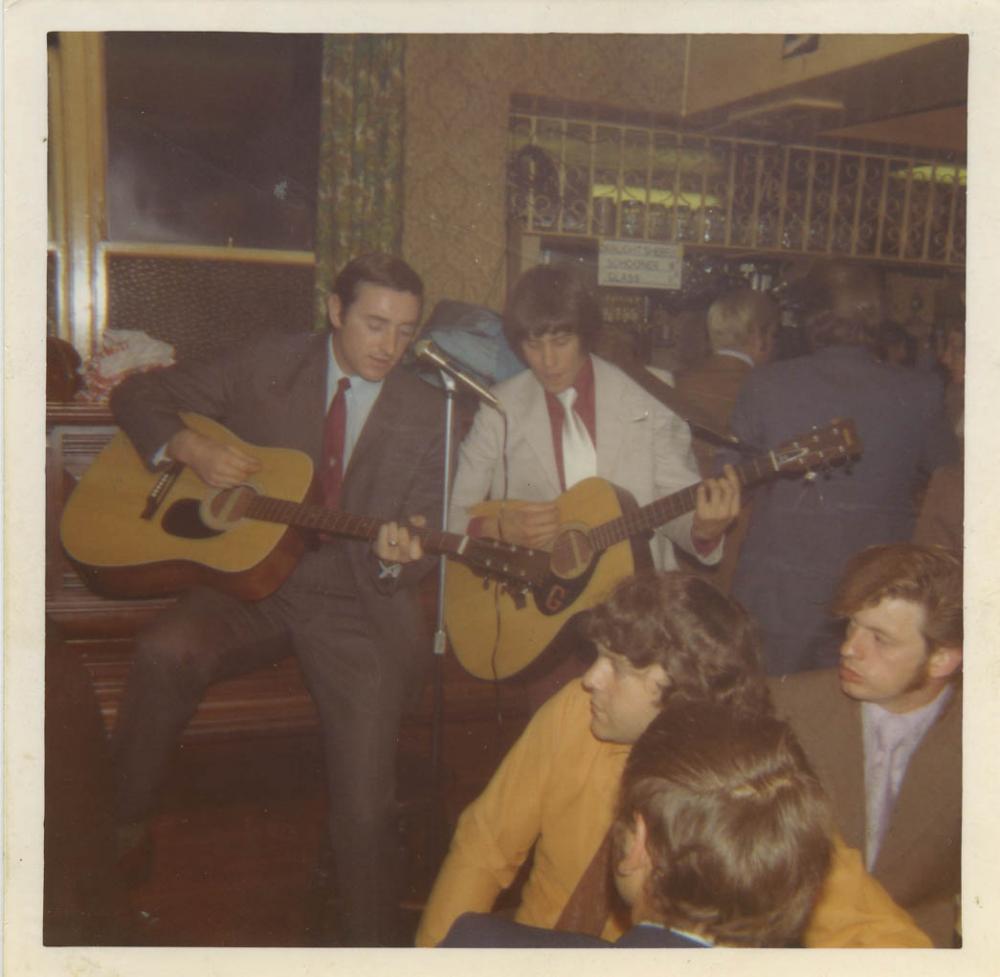 | | | |
| --- | --- | --- |
| | Image scaled down from 1000px to 977px wide | Click here, or click the photo to view original |
| | | |
| --- | --- | --- |
| | My brother-in-law Keith Lofthouse and my brother Gwynn providing the entertainment for my wedding night (to my ex hubby Vinny Wadsworth!) at the Bell in aug 1972. | |
Comments by Sue Atkins (nee Atherton), 27th February 2009
Remember this day very well Kath, I married Derrick a month later. xx
Comments by Kath Nicholson nee Roberts, 27th February 2009
Yes Sue I remember well .. we were so young eh love and you and Derrick have stood the test of time
Comments by Dave Lewis, 28th February 2009
Nice one kath, i remember gwynn well how he loved his guitar, was arthur williams landlord then i went to his funeral on thurs 27th so sad another legend lost.
Comments by shirley, 1st March 2009
hi david,only found out bout arthur williams 2 days ago what a shame lovely man,think he would have been landlord cos we used to go bell in 70's great times take care xx
Comments by Kath Nicholson nee Roberts, 1st March 2009
Yes Dave Arthur Williams was the landlord then, so sorry to hear he has died, I didn't know either, he had a fantastic voice and used to sing from behind the bar, absolutely brilliant ... great memories!
Comments by frank walford, 1st March 2009
Is that Peter Sharples on the right with the Tony Curtis hair do
Comments by Dave Lewis, 1st March 2009
Hi frank, you could possibly be right, it does look very much like a young pey sharples.
Comments by Kath Nicholson nee Roberts, 2nd March 2009
Yes Frank you're right it is Peter Sharples, sat next to my eldest brother Keith (sadly no longer with us)