| | | |
| --- | --- | --- |
| Drill Hall, Powell Street, Wigan | | Views: 1335 |
| Drill Hall 2 | | Comments: 10 |
| Photo: RON HUNT Item #: 29962 | | |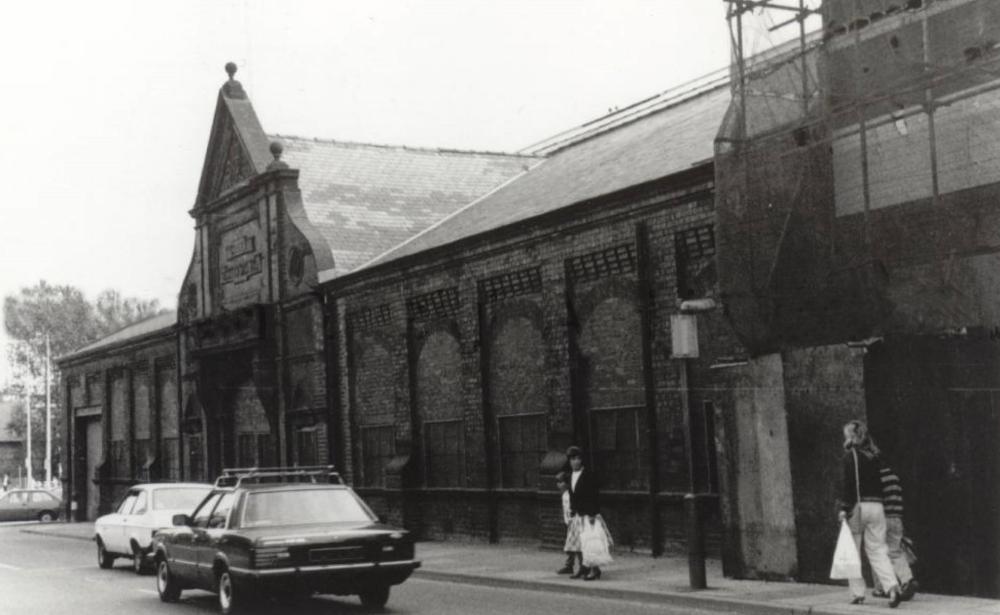 | | | |
| --- | --- | --- |
| | Image scaled down from 1000px to 615px wide | Click here, or click the photo to view original |
Comments by Albert., 6th December 2017
On which side of the Drill Hall was Santus's vehicle body building factory, I forget?. Had it already been demolished?.
Comments by Barrie., 6th December 2017
Santus Motor body works was on the corner of Water Street/Powell St.(where the car is turning out onto Powell St.) When they closed down in 1953 and it was left a bare shell the TA took it over as part of their training area. ( Reported in Wigan Observer September 1953)
Comments by Howard P, 6th December 2017
I suspect that car is a Cortina mk5 and the one in front a mk2 Escort.
Thank Ron.
Comments by Wigwann, 6th December 2017
Can anyone enlighten me as to whether this building was standing in 1914? If so would it be where recruiters enlisted for WW1? On my gt Grandfather's citation it said he enlisted at Wigan in 1914.
Comments by Pw, 7th December 2017
The drill hall was still there upto about the 70/80s There are some photos on album,places.drill hall showing soldiers from WW 1
Comments by Alan Wright, 7th December 2017
I worked there as a student for the Post Office one Christmas in the early 70s. It was where the parcels were sorted - not very carefully, I might add. I remember playing tick rugby with some of the regular Post Office workers, using parcels as rugby balls! Happy days!
Comments by DTease, 7th December 2017
So that's what happened to my mams Christmas present Alan. It was a set of crockery and when she got it she didn't lift it out of the box, she poured it out.
Comments by Wigwann, 7th December 2017
Thank you PW, my gt grandfather and grandfather enlisted there on the same day at the start of WW1. Family story was it seemed a good idea after they had been to the pub. You can guess the rest!
Comments by Mr X, 4th January 2018
Ford Cortina and Escort in Powell Street.The Drill Hall was demolished in late 1985 to make way for the ring road. The building next door was Kitchen Queen (KQ) that was originally the Co-op.
Comments by Peter Eccles, 30th May 2018
My father was the Regimental Sergeant Major there in the early 50's