| | | |
| --- | --- | --- |
| Ashton | | Views: 902 |
| Low Bank road Ashton. | | Comments: 4 |
| Photo: . Ozymandias . Item #: 29837 | | |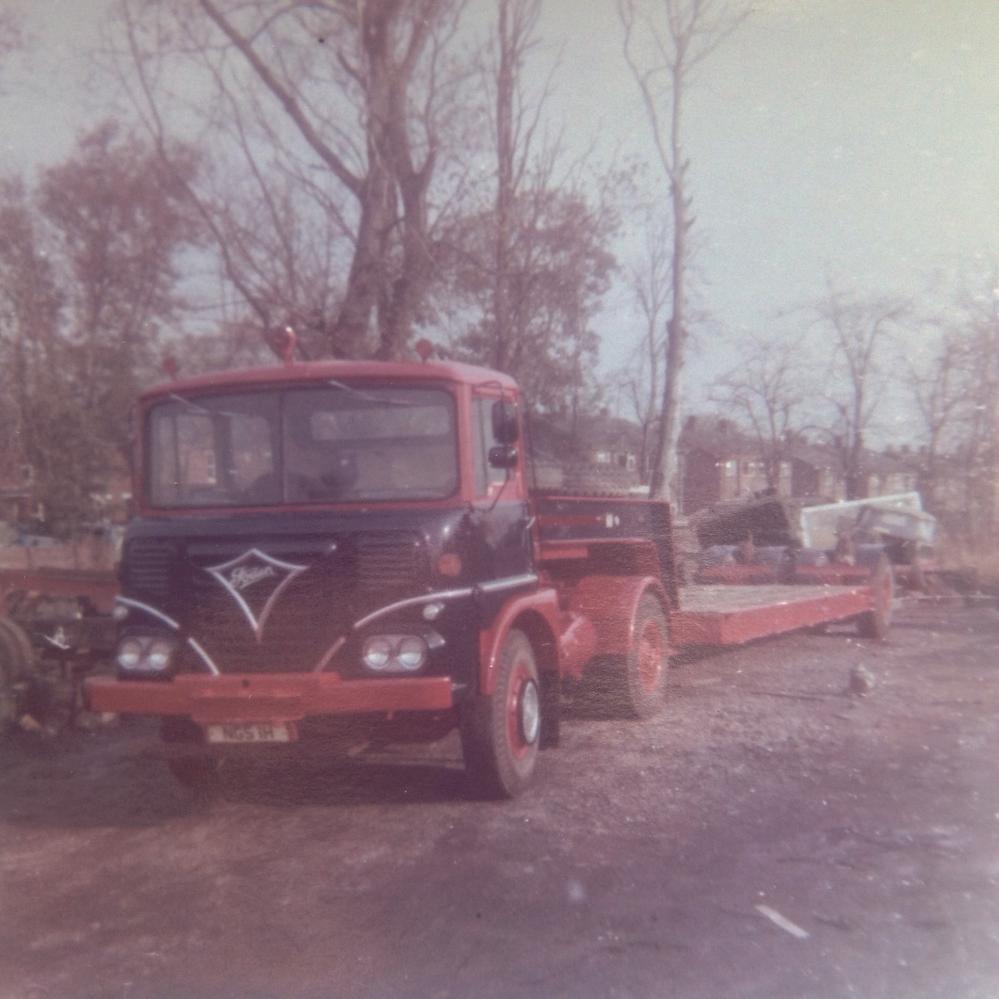 | | | |
| --- | --- | --- |
| | Image scaled down from 999px to 999px wide | Click here, or click the photo to view original |
| | | |
| --- | --- | --- |
| | The houses in Low Bank road can be seen from the premises of J.W.Ratcliffe & Sons in this shot from about 1970....What appears to be a Perthshire registration on the S40 Foden would seem to indicate that the vehicle is relatively new. The unit is coupled to a four-in-line low loader trailer with knock out axles. The metallic object stood on the ground to the right, is one of two aluminium ' Tangye ' hydraulic toe jacks, used to raise the back of the trailer to remove the back wheels in order for the item of plant to access the trailer...., relatively Neanderthal nowadays.....If the plant was tracked, we would try to load it over the side wherever possible, to save all that faffing about,....definitely forbidden nowadays.....,but with certain items of equipment, such as road rollers for example, tarmac paviors or wheeled loaders, that wasn't possible, and the wheels would just have to come off. " bugger! ". The area behind the vehicle that appears to be full of junk, is now the car park of the Pit Pony. There used to be a colliery on this site evidently, hence the name of the pub. If this photograph holds little interest for you, as I suspect it quite well may, then could I respectfully suggest that you just move on?, there'll be another one along quite soon no doubt. | |
Comments by Db, 31st October 2017
I've asked this before on another photo but without much response, but does anyone here who was involved with the place remember there being a rotting Jaguar Xk120?. My dad often use to see this car behind the fence in the yard, half buried on the ground but visible enough that he could tell what model it was and assured me it was a classic Jag Xk120 (or maybe a 140/150) by the design of the grill. Does anyone know if the owners of the place owned such a car?.
Comments by Philip Gormley., 31st October 2017
A right 'gravel cruncher' if ever I see one, Ozy.
Comments by John59, 16th December 2017
Db, Bill Ratcliffe always had one. I used to live in the houses behind the lorry cab. The one you're talking about would have been in the area of the 'junk' Ozymandias refers to. Ozy, the pit shaft is in the yard, just behinfìd where this photo is taken I think, it's on the old maps. Barrow Lane Colliery I think it was called
Comments by Christine Courtliff, 18th July 2018
Used to be married to Arthur Sutton in 1975 lived at 100 low Bank Road