| | | |
| --- | --- | --- |
| Plantations and Plantation Gates | | Views: 1475 |
| Platt bridge lads | | Comments: 6 |
| Photo: Lisa unsworth Item #: 29432 | | |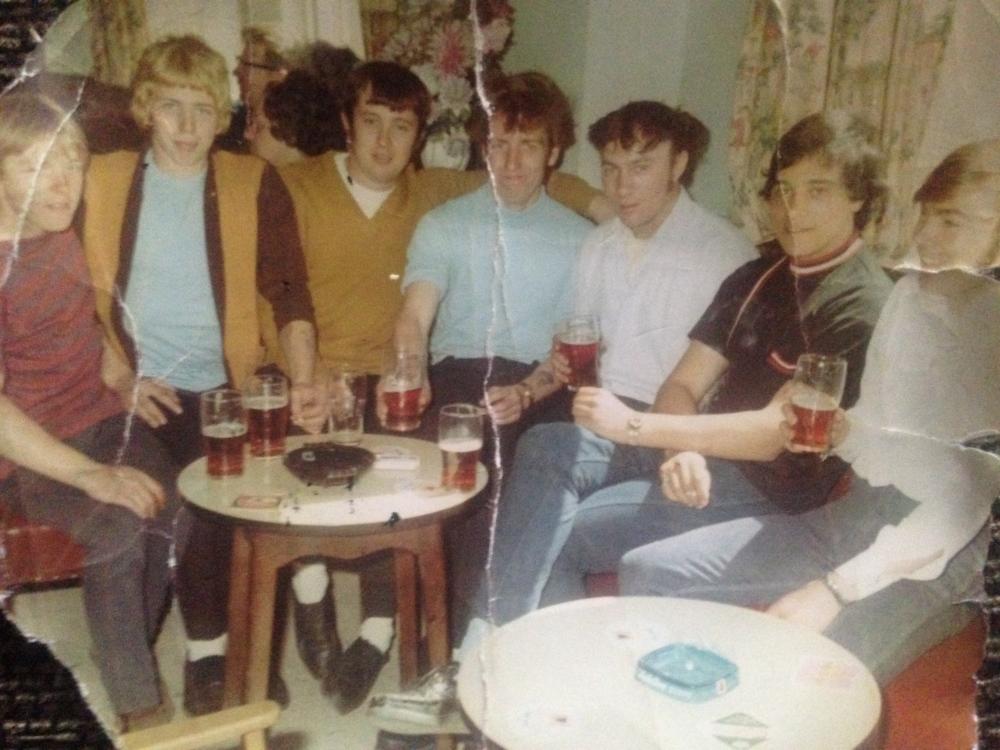 | | | |
| --- | --- | --- |
| | Image scaled down from 1000px to 750px wide | Click here, or click the photo to view original |
| | | |
| --- | --- | --- |
| | Taken in king William , platt bridge around 1969 ish 5 th man along is my dad Terence unsworth ( jake ) 2nd man I think is jimmy Holland (reggie) don't no names of rest | |
Comments by Howard P, 15th June 2017
Sorry don't know anyone, but I suspect someone will Lisa.
Comments by Ian., 15th June 2017
The man second from the left looks like a guy who I used to work with, Phil Roberts.
Comments by les hart, 15th June 2017
left to right billy rowlins garry holland tony iddon robets terry unsworth jake john evens philip taylor
Comments by Jarvo, 16th June 2017
Lisa, I used to live next door to your mum, Margaret.
Comments by Alan lad, 25th June 2017
I don't know why but them white socks worn were known as virgin socks ,anybody know ?
Comments by Lisa, 27th June 2017
Yes Jarvo my mum us d to talk about you all yr sister ingrid was my mums friend x