| | | |
| --- | --- | --- |
| Hindley | | Views: 1074 |
| Borsdane Wood 1 | | Comments: 3 |
| Photo: RON HUNT Item #: 29339 | | |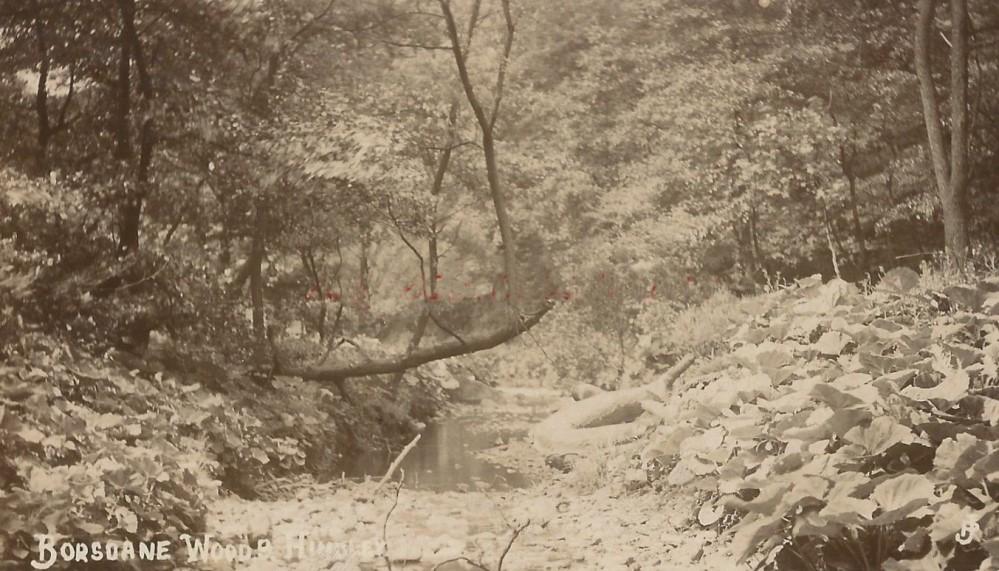 | | | |
| --- | --- | --- |
| | Image scaled down from 999px to 571px wide | Click here, or click the photo to view original |
| | | |
| --- | --- | --- |
| | Postcard showing a view in Borsdane Wood early 1900's | |
Comments by Rosie G, 11th May 2017
A beautiful place, walked through yesterday.
Comments by Allan Hilton, 11th May 2017
Lovely place spent the whole of my youth playing in those woods. My how its changed now.
Comments by Philip Gormley., 20th May 2017
'Teen Sally' (a poem). Good morning Miss, your horse is in quite a state, he's taken my fence apart, beyond the foundry gate. What say you about this? Samson is a shire and bears a noble gait, yet has no sense of structure beyond a five-barred gate. You mock me child, after good-will sending, my thoughts are true and for my fence, the cost still pending. I see your gun and needless huff, my lad is understood, we'll see each other safe for now, were off to Borsdane wood. You are pert and youthful, but trite is not for now, you have the tact of someone ... borne of northern plough. how dare you slight my parents whom rest in care afar, my father stood with Sachdeva MM & Bar. Your fence will be mended when Billy returns from Kale, may I begin my ploughing now, along our Hindley vale? I will take my leave of you then, and pay for mended riddle ... And I will mine, along with winsome wiggle. Nice photo Ron, thanks again.