| | | |
| --- | --- | --- |
| Longshoot | | Views: 1988 |
| The Blan family out side 8 Longshoot about 1929 | | Comments: 5 |
| Photo: Jem Glover Item #: 11143 | | |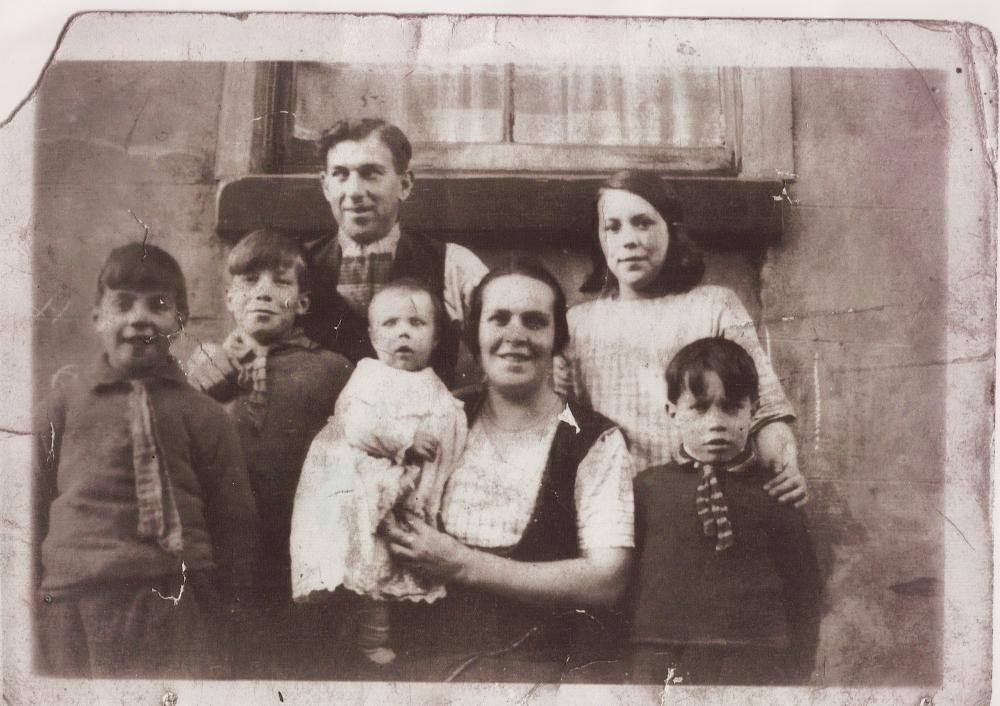 | | | |
| --- | --- | --- |
| | Image scaled down from 1000px to 706px wide | Click here, or click the photo to view original |
| | | |
| --- | --- | --- |
| | This is my Mams (May Glover nee Blan)before she was born she and her twin sister where born in september 1933 Edna her twin sadly died at the age of three | |
Comments by Jem Glover, 7th July 2009
This is my Grand dad Grandma and there kids upuntill then Mary at the back Billy front left then left to right Jack Albert and Bob at the end Jack Bill and Albert went on to play RFL for Wigan Albert went on to play for Swinton
Comments by Keith Bowen, 7th July 2009
Great to see this photo. My father played alongside Billy and Jack Blan in the same Wigan team, sadly dad died just a matter of months ago aged 93, a short while after Billy Blan himself passed away.
Comments by cliff higham, 7th July 2009
WAW!! blast from the past,great pic, I didn,t know Kath was that old! spittin image,I,ll show Sue and tell the others I dont think they ever seen this pic before oh an how you doin jem? not seen you for ages I used to see Kath alot when she lived up Wigan Lane, guess where ? you got it pub, millstone. anyway, good to see the photo,thanks for sharin, catchya, cliff
Comments by Jem Glover, 13th February 2010
My Uncle Albert (the baby in this photo)turned 80 year's young in January 2010 so the photo is 1930 plus the month's he is in photo.
Comments by christine, 2nd February 2015
I have left a comment on another photo on here i was born in longshoot and although we moved before i was two i remember it . My mum and dad talked often about Billy Blan and his family with fondness. Our surname was Sweeney and we lived in the house with the stone steps