| | | |
| --- | --- | --- |
| Timberlakes | | Views: 1790 |
| Petrol office Ladies | | Comments: 10 |
| Photo: Dlanor Item #: 29710 | | |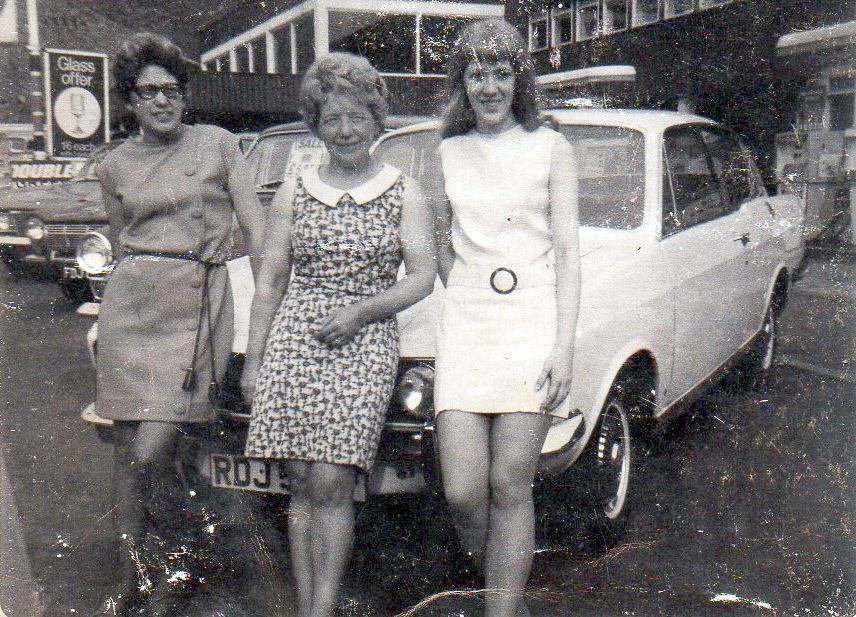 | | | |
| --- | --- | --- |
| | Image scaled down from 856px to 617px wide | Click here, or click the photo to view original |
| | | |
| --- | --- | --- |
| | Timberlakes forecourt Taken in the 1970s with From the left Kath my Mother Phillis and my then girlfriend Wendy | |
Comments by DTease, 10th September 2017
No disrespect, but does the length of the skirt above the knee reflect the age of these three ladies?
Comments by Garry, 10th September 2017
Lovely photo how ladies should look, very nice era.
The car their leaning on is a Sunbeam Rapier with St Helens reg DJ.
Comments by Kath Lawrence, 10th September 2017
Cath is my mum, I remember her and Phyllis used to be good friends. Love this photo.
Comments by Al, 11th September 2017
I wonder how much those cars would fetch in today's silly money classic car market.
Comments by Gerry, 12th September 2017
I remember going to timberlakes in wall gate to try out a lotus elan.. i managed to get in.........but couldn't get out
Comments by Garry, 12th September 2017
Not the same, that was Baldwin Timberlakes.
Comments by Richard, 12th September 2017
Garry, Timberlakes on Wallgate was H.H. Timberlakes, long
before Baldwins appeared.
Comments by Garry, 13th September 2017
No, Baldwins were British Leyland. They came later on!!
Comments by Mr X, 6th December 2017
Timberlakes was a BMC (British Leyland) dealer, but this car is from the Rootes group, a white Sunbeam Rapier, the sporty coupe model of the Hillman Hunter. The trio of ladies are obscuring the St Helens registration, possibly anything between RDJ500-599F.
Comments by stephen pye, 31st March 2018
looks like a mk1 Cortina. mk1 Humber sceptre another dj reg too cant recognise the other one.