| | | |
| --- | --- | --- |
| Ince Central School | | Views: 3022 |
| Christmas at Ince Central | | Comments: 10 |
| Photo: irene roberts nee griffiths Item #: 11125 | | |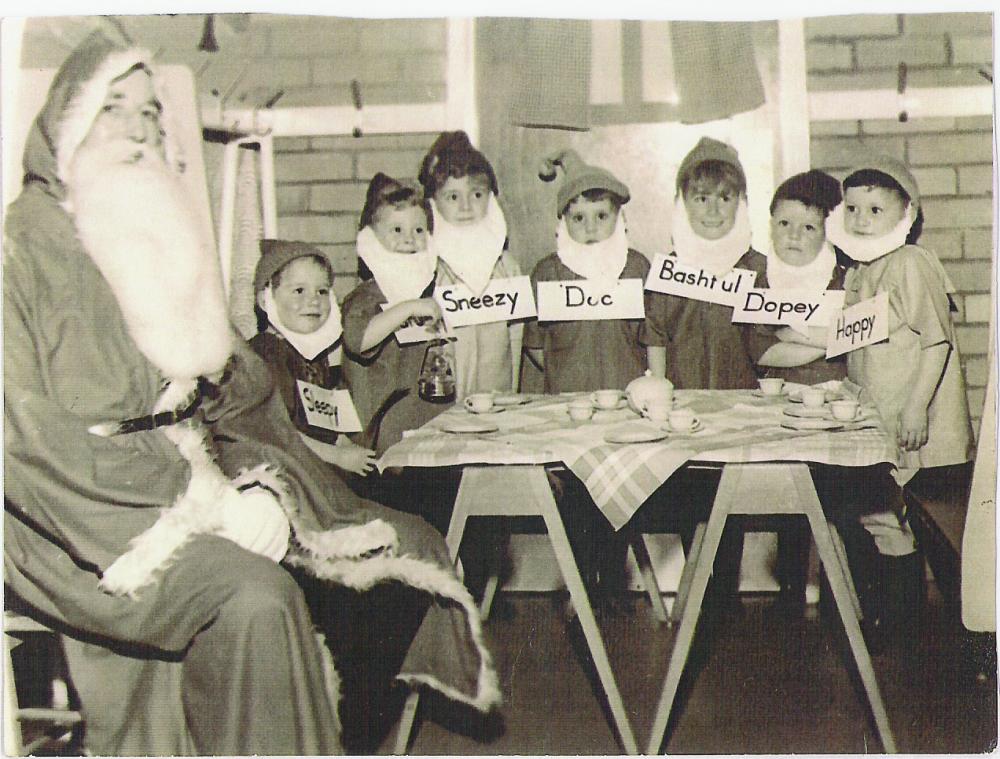 | | | |
| --- | --- | --- |
| | Image scaled down from 1000px to 759px wide | Click here, or click the photo to view original |
Comments by Dennis Miller, 5th July 2009
I am not sure if you are happy or sleepy Irene! ;-)
Comments by irene roberts nee griffiths, 5th July 2009
I think they're all boys, Dennis!
Comments by Dorothy, 5th July 2009
happy is david metcalfe he his my younger brother
Comments by Dennis Miller, 6th July 2009
<<"I think they're all boys, Dennis!">>

As you can probably tell Irene... I am still as dippy as ever! :LOL: And apparently short sighted to boot!

A thousand apologies!
Comments by paul mawdsley, 19th October 2009
ha ha i was grumpy we lantrn
Comments by Susan, 19th February 2010
Who was the Father Christmas?
Comments by Gerry, 5th May 2010
Thats the real Father Christmas its just as I remember him
Paul you can't be grumpy with a smile like that.
Comments by carole metcalfe, 17th November 2011
Sneezy is Steven Lowe my ex-husband and Happy is David Metcalfe who is now my husband, how wierd is that.
Comments by dorothy, 31st December 2011
hope that is going to be the end of the dwarfs for you
Comments by Susan, 14th April 2012
Hi, Carole. Are you Jame's twin?